Tour guide
Excellent Guides and Japan's Experts with International sense
are a key feature of our Exclusive tours.
Experienced and knowledgeable guides help to make a great trip memorable and special.
We offer the best suitable guide for your trip in consideration of the type of tour and places to visit. 

Languages :  English, Chinese, or Korean.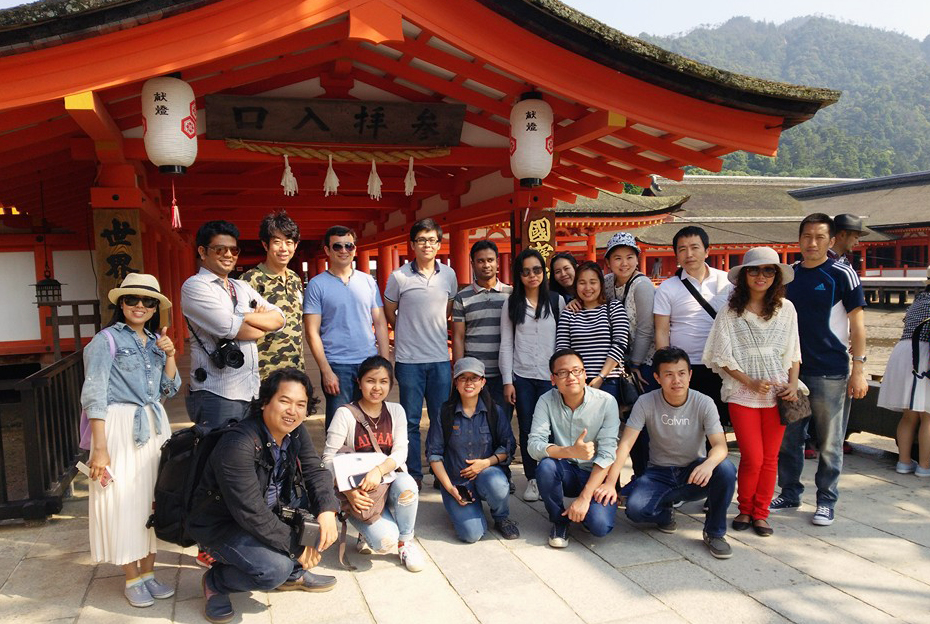 Tailor-made tours offer you the flexibility to choose your own 
path, you can decide how and when to travel, the level of 
service and the hotel standard, Pick in many activities and 
locations as possible, or incorporate some relaxation and free 
time to explore on your own time.  more …
If you love travel independently, we will provide right amount 
of support and logistical planning to make you feel comfortable 
in Kyushu.  Our Self-guided tour is a fully tailored Kyushu 
travel.  You can start on any day of the year, giving you 
complete flexibility over itinerary, duration and budget. more..
---
Our study tour offers the solutions for what you want to 
improve, develop and solve that you are facing.
Kitakyushu-city which achieved Japan's Industrial 
modernization is the best place for study tours; various things 
can be learn including state-of-art technologies. more …
---
Kyushu is well known as a paradise of golf. Whether you wish 
to play the many magnificent golf courses in Kyushu or seek 
out a few of many hidden gems , we specialize in tailor making
exceptional golf tours of Kyushu.
more …
---
About us Tailor-made tour   Self-guided tour Golf tour Study tour Contact us 
Kyushu Travel Guide Suggested itinerary Blog & local News About Japan 日本語


---