Glover Garden
Glover Garden is one of Nagasaki's popular tourist attractions.

The garden takes its name from Thomas Glover
(1838 to 1911), his arms-importing operations played 
an important part in the Meiji Restoration, he built the 
first train line in Japan and he even helped establish 
the first modern Mitsubishi ship yard.
Glover Residence
T. B. Glover was born in 1838 in Scotland.  It was believed that he came with his brother
to Nagasaki via Shanghai in 1858 when Japan lifted ban on foreign intercourse.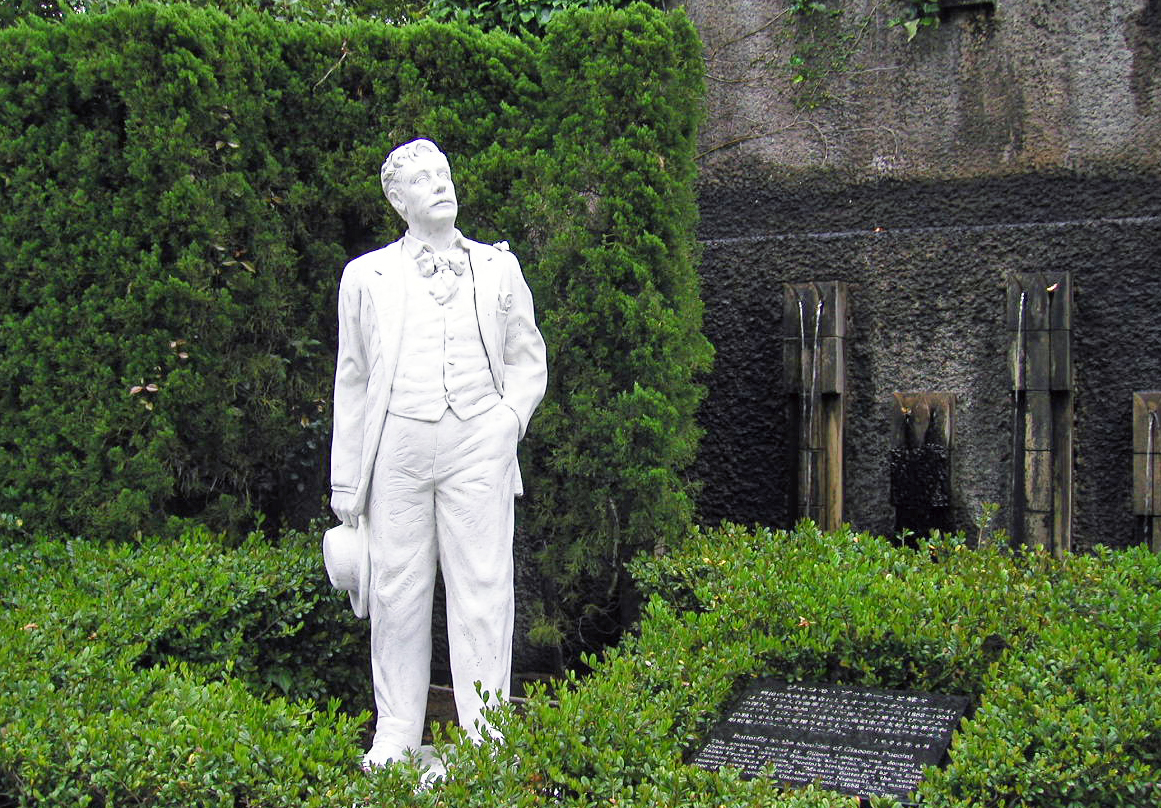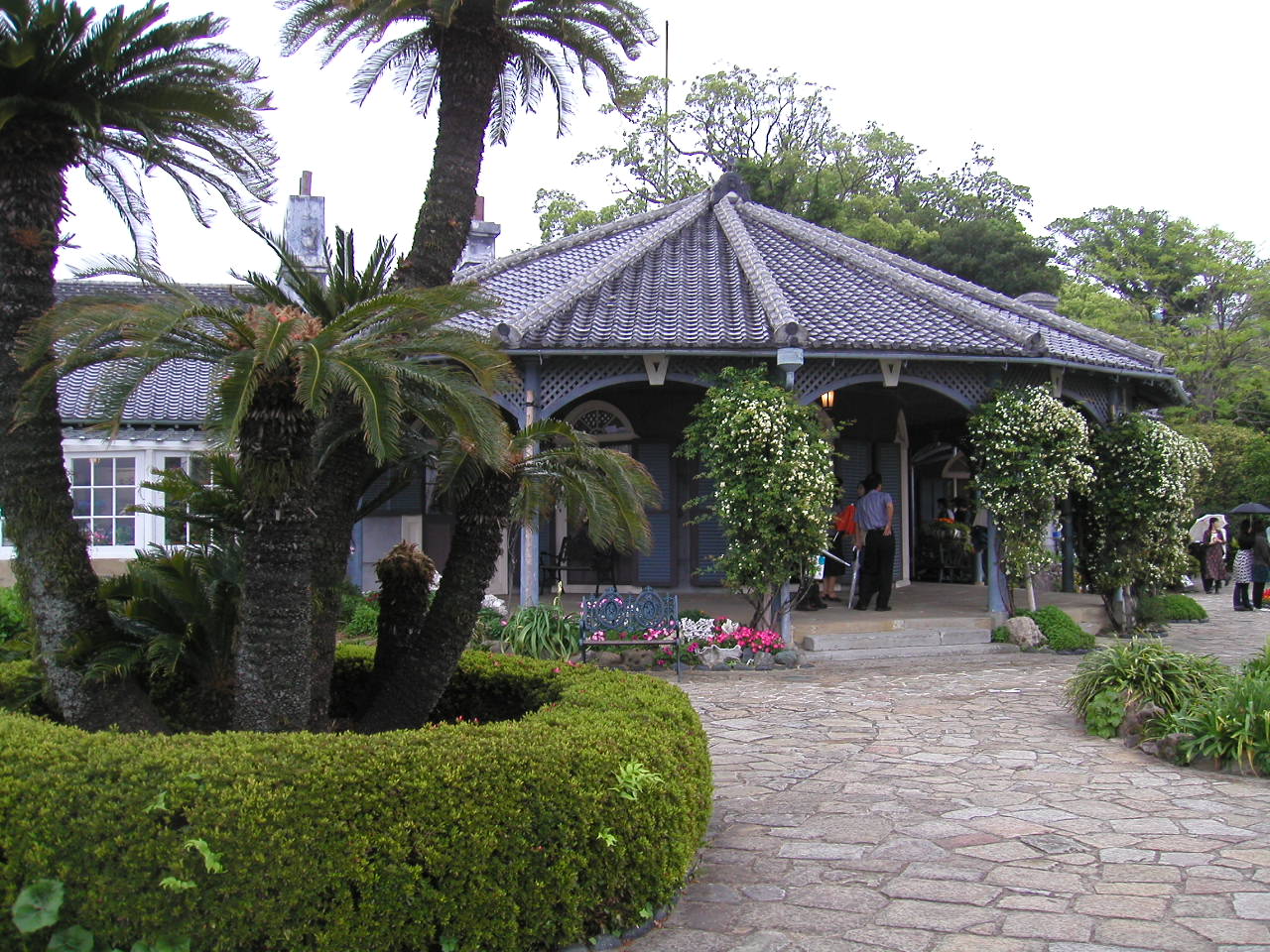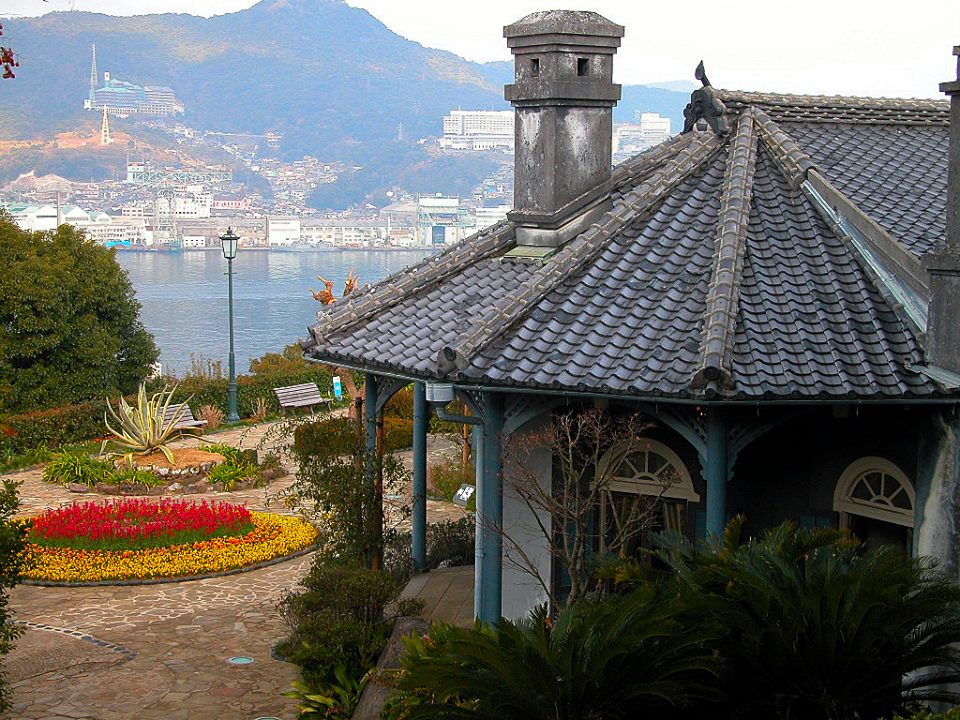 Glover established Glover & Co, with his brother and singlehandedly traded firearms,
gunpowder and warship with various daimyo government, scoring an immense success.
An 1867 record list Mr. Glover's personal residence on his rented lot at No.3 Minami
Yamate.
When the house was dismantled for repair as part of cultural asset preservation program,
an India ink marketing for carpentry made in 1862 was founded on window pane.
Therefore, the house is presumed to have been built around that time. In the repair work,
it was also apparent that lumber materials used in house were transferred from other
structures. Hence, it is now apparent that repair work has been done several stages.
Overall, the house is highly valued as the first Western-style structure introduced to Japan
and was designated as an Important Cultural Asset in 1961.
---
Explore Glover Garden