Yanagawa
A beautiful canal town Yanagawa
Canal boat cruise can be enjoyed while experience the atmospheres of Japanese castle town
and rural Japanese  life style. The estuary town facing the Ariake Sea through the Chikugo
River and Yabe River. 
People started to live here since ancient times and the agriculture and fishery have been 
engaged in by making Horiwari literary means the artificial canal. Surprisingly, 60km lengh
canal in total was constructed in the town of Yanagawa and the Yanagawa prospered as a 
castle town because the canals were used for the moats, which was the protection of enemy
during Edo period.
---
---
 

Okinohata

 
 
 
 
 
---
---
Birthplace of Hakushu Kitahara
---
| | | |
| --- | --- | --- |
| Local Market |   |   |
|      Taraditional local market |       Vegetables & fruits |      Ariake bay fishes |
---
| | | |
| --- | --- | --- |
| Local Cuisines |   |   |
|      Local restaurant |         Eel cuisine |    Ariake bay Sea food |
---
The festival is held from February 11 through April 3 in Yanagawa. Hina dolls are displayed by families
with girls to pray for safe growth of their children, in Yanagawa
---
             Location of Yanagawa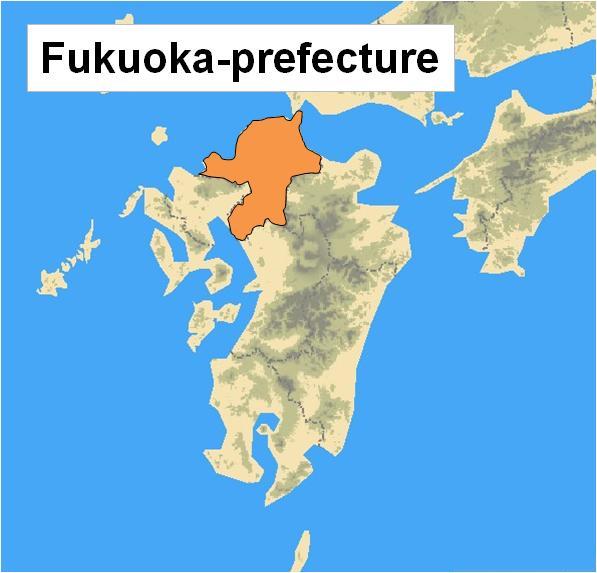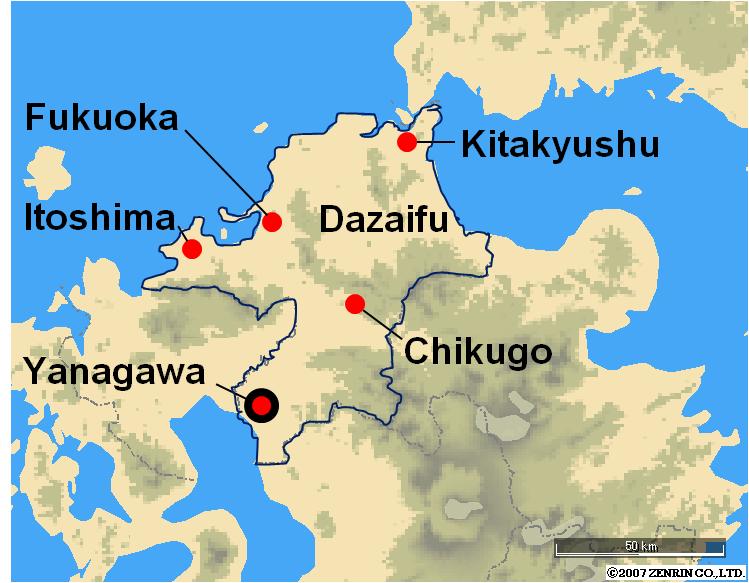 Access to Yanagawa
 60 minutes by a vihecle from Fukuoka-city using Highway
 50 minutes by Nishitetsu train from Nishitetsu Tenjin (Fukuoka)
---