Nakatsu & Yabakei
Nakatsu is a small city on the north coast of Oita-prefecture, just east of its
border with Fukuoka-prefecture.
During the Edo Period of Japanese history, Nakatsu was a mid-sized domain, and the
town itself has recently expanded to include outlying towns and districts and now comprises
almost 500 square kilometers with a population of almost 85,000.
---
Exploring Nakatsu 
Nakatsu Castle
The castle was built in 1588 on the estuary of Nakatsu river.
---
Goganji Temple
The temple called Akakabe Dera literally means red wall.
---
Exploring Yabakei
Kyoshuho 
The approximately 1 km high monolithic rockey mountain
---
Ao-no-domon
The tunnel built by a monk Zenkai in Edo period, spending 30 years
---
Rakanji Temple
A historic temple built on the top of the mountain in 645​
---
Shin-yabakei 
Called Hitomi Hakkei, the scenic spot
---
Maple Yaba Cycling Road
Cycling road built on the site of the old Yabakei Railroad
---
               Location of Nakatsu & Yabakei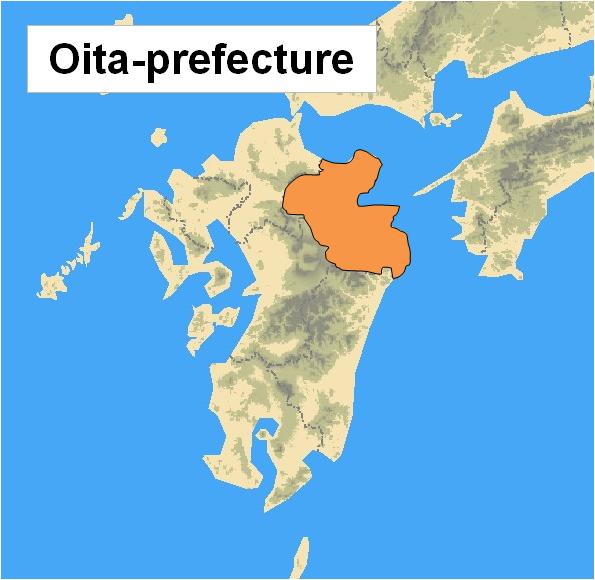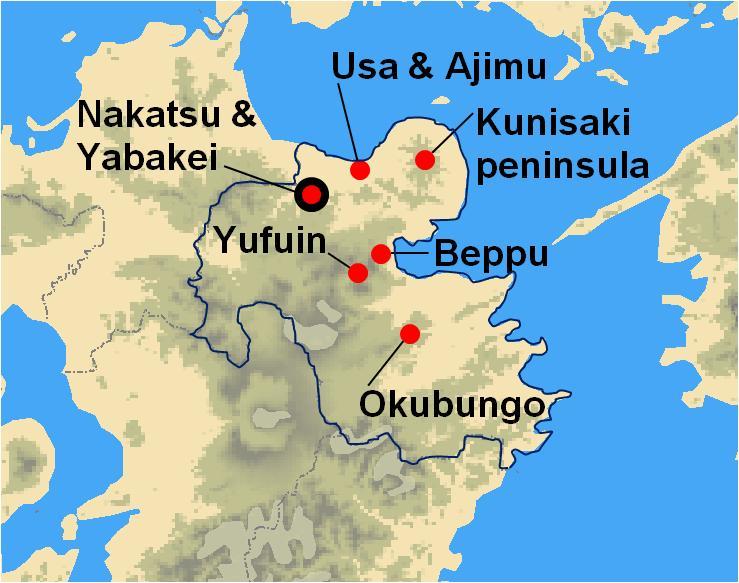 General information
Address

City hall : 14-3 Toyoda-machi, Nakatsu-city, Oita-prefecture

Access

60 minutes by a vehicle from JR Beppu

60 minutes by a vehicle from Yufuin

40 minutes by a vehicle from Bungo-takada-city

40 minutes by a vehicle from Usa-city

60 minutes by a vehicle from Kitakyushu-city

100 minutes by a vehicle from Fukuoka-city

Population

83,000   population density 170