Amakusa Gokyo
Amakusa Gokyo (Amakusa five bridges), is a general term for five bridges which connects from
Misumi at the Udo peninsula to the Oyano island, the Nagaura island, Ikejima, Maejima, and Amakusa Kamishima, was built in 1966.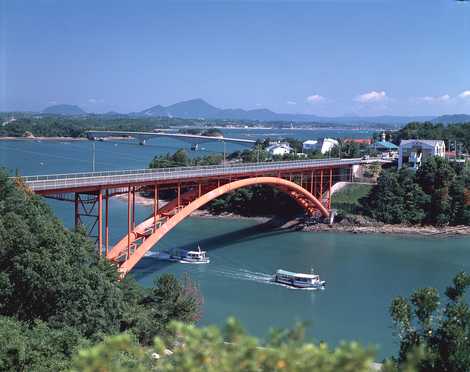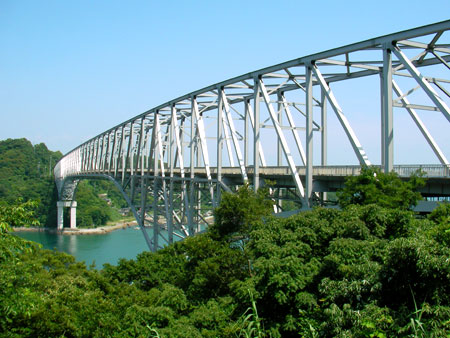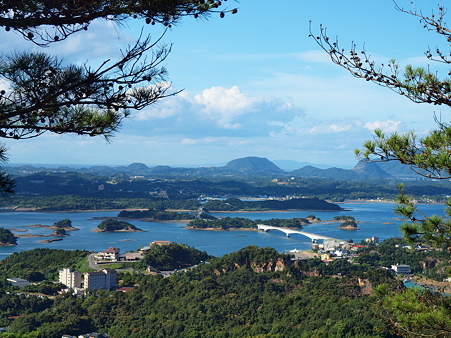 The area on the National road route 266 called as the Pearl Line since pearl culture is prosperous.
Amakusa
Amakusa, is located in a southern part of Kumamoto, and consists of Shimo-jima,Kami-jima
and many other islands varied in size, which belong to Unzen-Amakusa National Park. 
It provides ideal spots for viewing the saw-toothed coast line of Amakusa and the small islands
scattered across the sea.
Amakusa is also known as a popular hideaway for many Japanese Christians during the
banning of Christianity from the 17th century to the 19th century.
---
Exploring Amakusa
| | | |
| --- | --- | --- |
| Misumi Port | Misumi Port | Misumi |
| | | |
---
| | | |
| --- | --- | --- |
| Urashimaya | Urashimaya | Misumi Port |
| | | |
---
| | | |
| --- | --- | --- |
| Tenmon Bridge View Place | Tenmon Bridge | Amakusa Islands |
| | | |
---
 

Amakusa Shiro Mwmorial Hall

 

Martyrdom Amakusa Shiro Statue

Bell for World Peace
---
 

Amakusa Gokyo, Pearl line

Amakusa Pearl line

Amakusa Pearl line
---
| | | |
| --- | --- | --- |
| Amakusa Pearl line | Amakusa Pearl line | Amakusa Pearl line |
| | | |
---
| | | |
| --- | --- | --- |
| Shiranui Onsen Centre | Michino-eki, Road Station | Michino-eki, Road Station |
| | | |
---
                 Location of Amakusa