Imari travel guide
Imari is the porcelain town, has 400years history. Imari is most notable because of
Imari porcelain, which is the European collectors' name for Japanese porcelain wares
made in the town of Arita, Saga Prefecture.
The porcelain was exported from the port of Imari specifically for the European
export trade.
---
Okawachiyama porcelain district
Originally, an owner of the Imari porcelain was Nabeshima clan, in order to develop and protect
its outstanding technique, he gathered skilled artisans and painters in Okawachiyama district.
Now. about 30 potteries are manufacturing Imari porcelain.
---
 Location of Imari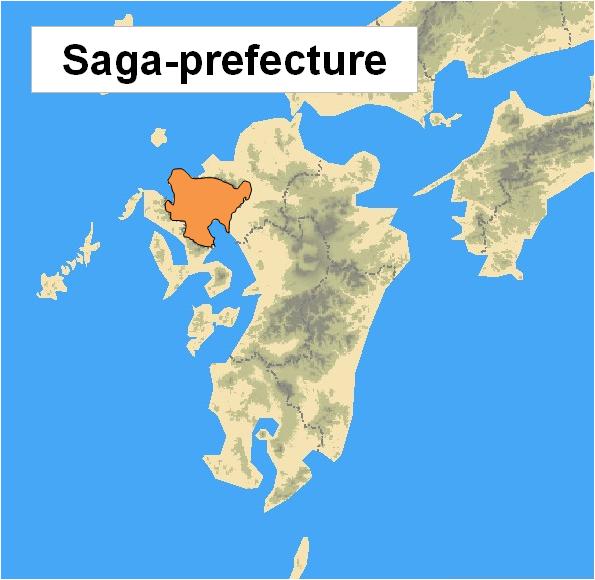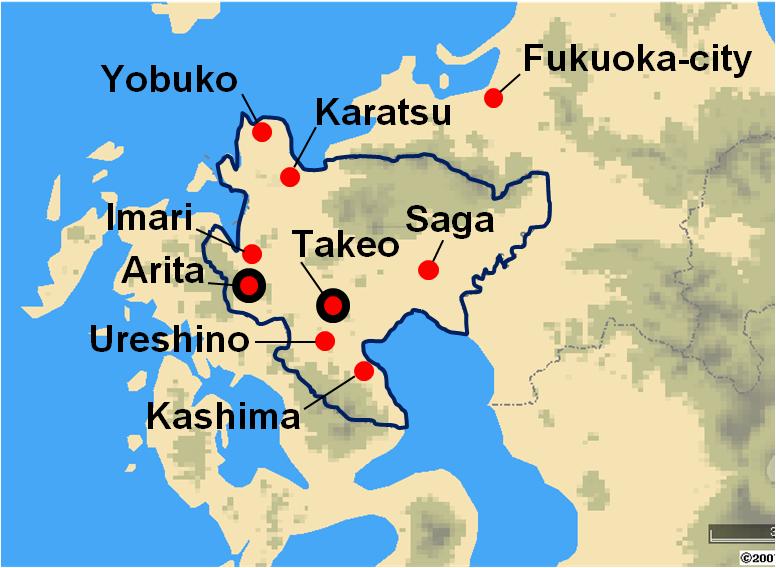 ---
General information  
Address

City hall : 1355-1 Tachibana, Imari-city, Saga-prefecture

Access

40 minutes by a vehicle from Karatsu-city

80 minutes by a vehicle from Fukuoka-city

80 minutes by a vehicle from Nagasaki-city

Population

54,000   Population density 210
---
Should you need further information please feel free to contact us.
Your equiry can be sent by selecting the Enquiry Form link below.
You can also contact us by e-mail at info@japan-kyushu-tourist.com
And we would love to chat about your travel plans on the phone as well,
please ring our office a call in English    Tel : +81-93-521-8897
---
Tour results
We are offering various types of tours, and the tour results up to now are shown links below.      
 Tailor-made tour     Study tour     Golf tour
---
 HOME    About us   Our Services    Terms and Conditions
---