Itoshima
Itoshima is a Resort town belonging to Genkai Quasi-National Park located next to Fukuoka-city.
Itoshima is facing Genkai Sea that the dynamic wave makes beautiful coast line scenery, and on the
other side is surrounded majestic Seburi mountain range makes beautiful country side landscape.
---
| | | |
| --- | --- | --- |
| Futamigaura Beach |   |   |
| | | |
---
Anegonohana-no-nakizuna Beach
​
---
​
Keya
---
| | | |
| --- | --- | --- |
| Keya Cave |   |   |
| | | |
---
| | | |
| --- | --- | --- |
| Shiraito Waterfall |   |   |
|   |   |   |
---
---
​
​
Salt Producing Plant

Mataichin-no-sio

 
 
 
Sake Brewery
---
What to do
 Suginoya , Sake brewery

Sake is unique Japanese liquor made by fermenting rice.

Suginoya is the Japanese traditional Sake brewery in Itoshima and has

more than 140 years history.
You can enjoy tasting of Sake.   more …
---
Ichirano-no mori  一蘭の森

Ichiran is an authentic tonkotsu ramen (pork born soup ramen) restaurant,

established in 1960. 
The ramen producing factory can be visited and various type of ramen

can be enjoyed at Ichiran-no-mori.    more …
---
                          Location of Itoshima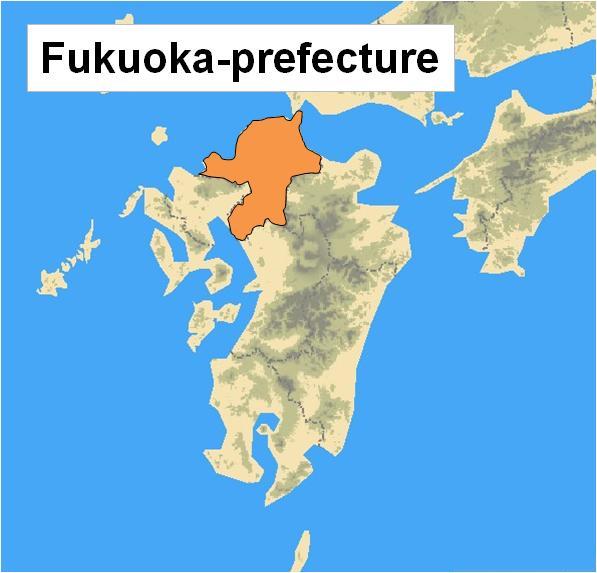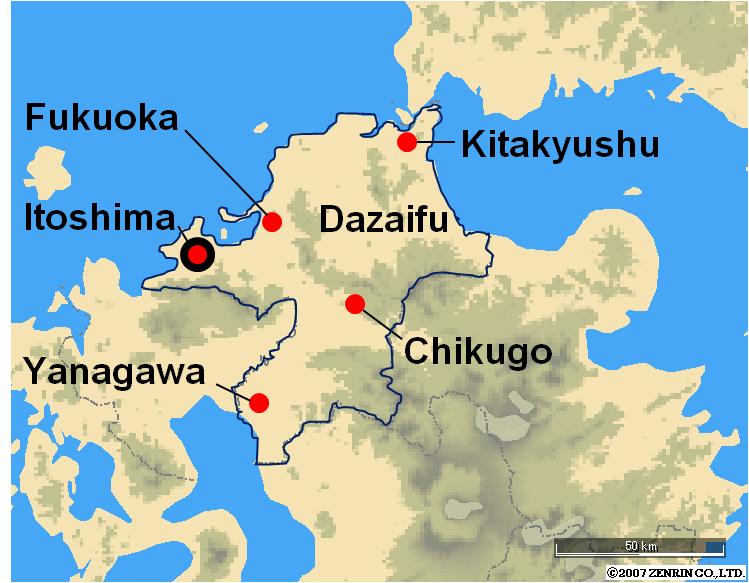 Access to Itoshima
30 minutes from JR Hakata Station by a vihecle 
using Fukuoka Urban Express Way and Nishi-kyushu High way
40 minutes by train from JR Hakata Station to Maebaru, Itoshima
Featured tour related to Itoshima
Raizan Sennyo-ji temple in Itoshima
Raizan Sennyo-ji temple is one of the most famous temple in Fukuoka prefecture known for
being a great place for cherry blossom viewing in the spring, and many people visit in the autumn
to see the fall foliage.
The temple was founded in 725, Nara period by Seiga, who come from India as a priest during the period.
There is an Important Cultural Property which is the 4.8 meter wooden Avalokitesvara statue in the
main hall.
The main hall was founded by Kuroda Tsugutaka who was the 6th feudal lord of Kuroda clan in Fukuoka.
400 years of age big maple tree, which has been designated as natural monument of Fukuoka prefecture,
has been said to be planted by him.
Keya Cave
Keya Cave located the northwestern side of Itoshima-city.
The 1st largest basalt cave in Japan consist of octagon and hexagon columnar joints.
Featured tour related to Itoshima
---