Bungotakada
Bungo takada, Showano-machi is located in Kunisaki Peninsula, Oita-prefecture.
This is a town where you can find a lot of Cool Japan and feel the warmth of the person's heart.
When you come to Kyushu, Bungotakada is one of worthwhile place to visit.
​
---
About us Tailor-made tour Self-guided tour Golf tour Study tour Contact us 
Kyushu Travel Guide Suggested itinerary Blog & local News About Japan 日本語


---
Kunisaki peninsula
Kunisaki peninsula began to develop 1,300 years ago as a sacred religious ground influenced by  mountain and nature worship, Buddhism, and
Usa shrine rising in the region.  Here remains in Bungo-takada city the historical
background for "home of prayer" consecrating a mass the Shinto deity, Buddha, 
and ancestral spirit. And one of major industry is agriculture and entire area of 
Kunisaki peninsula including Usa are listed on the World Agricultural Heritage.
---
Welcome to Kunisaki Peninsula
| | | |
| --- | --- | --- |
| Lover's (koikana) Road | Rural area | Shiitake mushrooms |
| | | |
---
Exploring Kunisaki Peninsula
---
Fuki-ji Temple
Entrrance

Stone lantern

The oldest extant wooden

structure in Kyushu
---
Nagasaki-bana
---
Onieno-sato
Image of the god Fudo

Temnemji temple

Place of Shugendo

Religious training
---
Tashibu-no-sho
| | | |
| --- | --- | --- |
| World Agricultural Heritage | Paddy field | Farmers houses |
| | | |
---
Kumano magaibutu
| | | |
| --- | --- | --- |
| Entrance | Daiichi nyorai | Fudo myoou |
| | | |
---
Futago-ji Temple
---
| | | |
| --- | --- | --- |
| Choan-ji Temple |   |   |
|   |   |   |
---
Makino odo
---
               Location of Kunisaki peninsula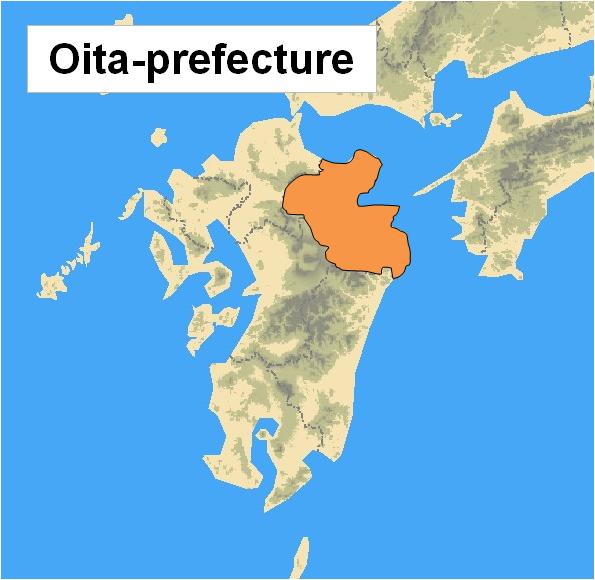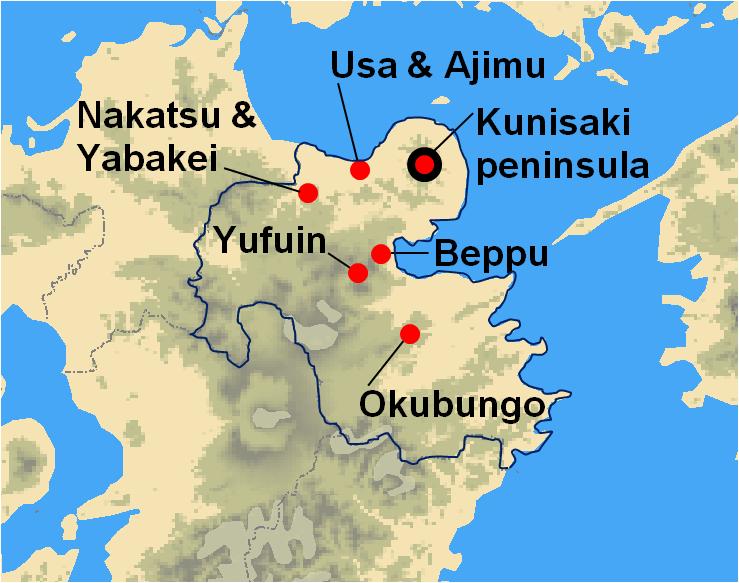 ---
About us Tailor-made tour Self-guided tour Golf tour Study tour Contact us 
Kyushu Travel Guide Suggested itinerary Blog & local News About Japan 日本語


---