Dazaifu Tenmangu Shrine
The Shrine dedicated to the deity of learning.
Many Japanese visit the Shrine to pass the examination successfuly.
Built on the site of grave of Sugawara Michizane, who is deified as the Deity of scholarship.
The shrine is the headquarter shrine of 12,000 Tenmangu shrines in Japan. 
The prescient contain two ponds, an arched bridge, treasure house, and the cypress-bark-roof main
hall which was rconstructed in 1591 and registered as important Cultural Property.
Standing to the right side of main hall in a sacred plum tree known as the "flying plum" , which has
been worshipped as the symbol of the shrine. Within the Shrine nature precinct are many plum trees, 
camphor tree, and irises, which provide nature beauty in every season of year.
---
Tenmangu's history is recalled by events such as the New Years Exorcism, Fire Festival (Oni-sube),  
Kyokusui-no-en that means Spring Water Poetry Festival, and Jinko-shiki (Annual God-Procession Festival)
which takes place in the Autumn.
---
 Location of Dazaifu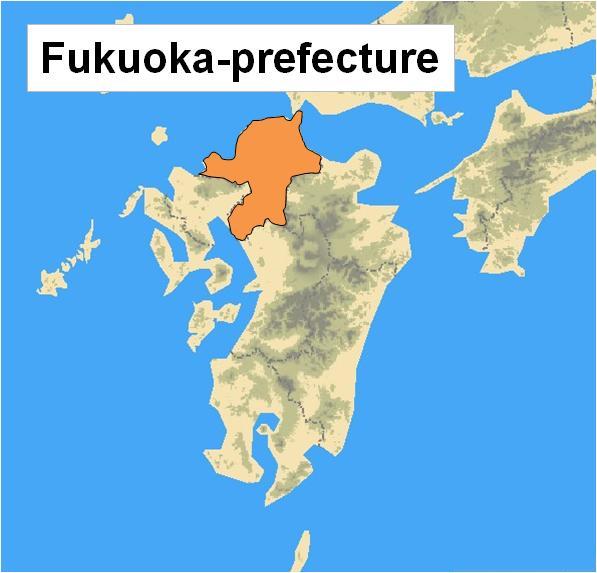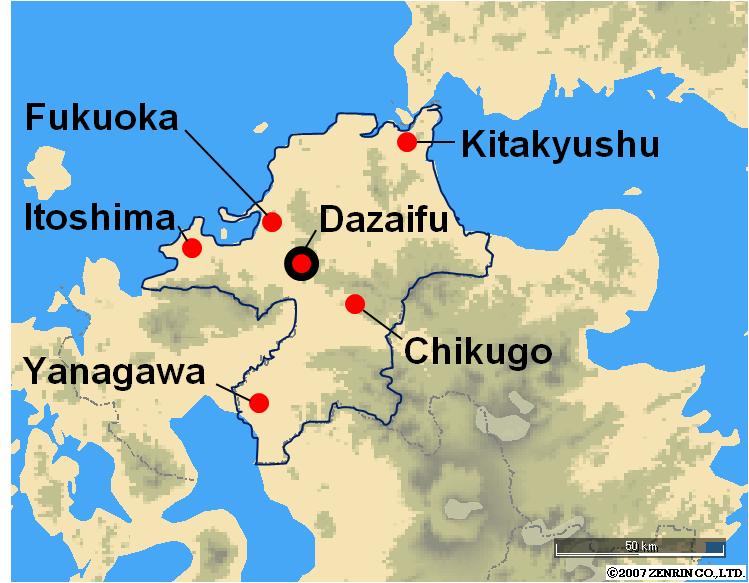 General information  
Address

4-7-1 Zaifu, Dazaifu-city, Fukuoka-prefecture

Access

5 minutes walk from Nnishitetsu Dazaifu station

30 minutes by a vehicle from Fukuoka Airport

30 minutes by a vehicle from JR Hakata station

Open hours

January 1 to 3 : 0:00 to 24:00

January 4 to May 19 : 6:30 to 18:00

March 20 to 31 : 6:00 to 18:30

April 1 to May 31 : 6:00 to 19:00

June 1 to Auguast 31 : 6:00 to 19:30

September 1 to 22 : 6:00 to 19:00

September 23 to November 30 : 6:30 to 19:00

December 1 to 30 : 6:30 to 18:30

December 31 : 6:30 to 24:00

Admission fee

No fee is required

Days closed

No closing days
---
Should you need further information please feel free to contact us.
Your equiry can be sent by selecting the Enquiry Form link below.
You can also contact us by e-mail at info@japan-kyushu-tourist.com
Tel :  +81-93-521-8897 , Fax :  +81-93-521-8898
Address :  AIM buiding 6th floor, 3-8-1 Asano, Kokura-kitaku, Kitakyushu-city, Fukuoka-prefecture 
---
 HOME    About us   Our Services    Terms and Conditions
---