Hakata Ramen at Yatai
Food stalls "Yatai"is one thing to enjoy in Fukuoka. Despite a decline in recent year, there
are said to be more than 160. The food stalls have all kind of food, but you have to try
Hakata ramen, usually made with white soup from pork bone and thin noodles. When you
order, you can specify noodle texture, such as yawa, meaning "soft", or bari-kata, meaning
 "very hard". In local dialect bari means "very".  Anther unique thing is kaedama.
The thin noodles takes moments to cook, so you can just order an additional noodle serving,
but don't drink too much soup before ordering more noodles. Besides ramen stalls, there are
gyoza dumpling stall, Western-style bar stalls and more. It's hard to pick out just one.
The stalls have a unique and strange appeal. Eating in such cozy spaces with others creates 
a friendly feel of community.
---
Location of Fukuoka-city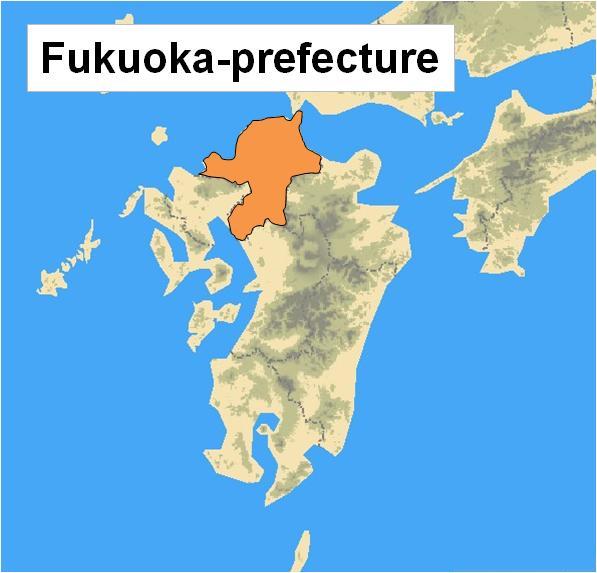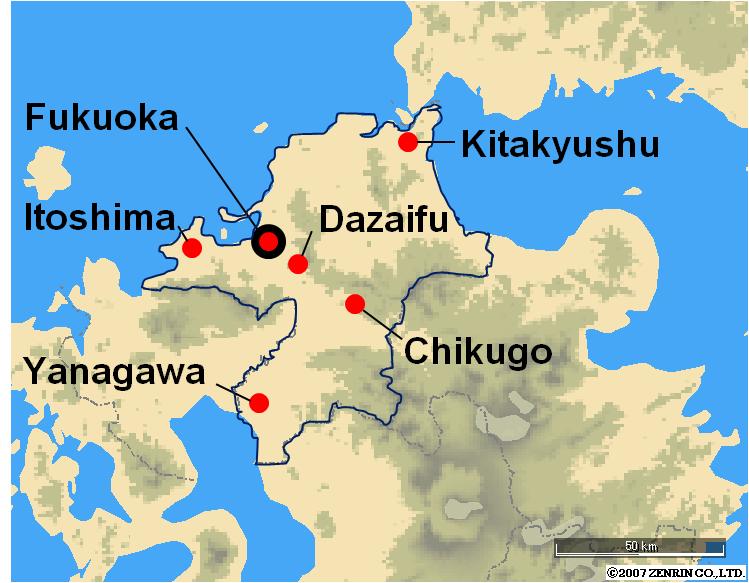 ---
General information  
Address

Nakasu, Hakata-ku, Fukuoka-city

Access

7 minutes walk from Subway Nakasu-kawabata station

9 minutes walk from Subway Tenjin-minami station

15 minutes walk from JR Hakata station

20 minutes by a vehicle from Fukuoka Airport

10 minutes by a vehicle from JR Hakata station
---
Should you need further information please feel free to contact us.
Your equiry can be sent by selecting the Enquiry Form link below.
You can also contact us by e-mail at info@japan-kyushu-tourist.com
Tel :  +81-93-521-8897, Fax :  +81-93-521-8898
Address :  AIM buiding 6th floor, 3-8-1 Asano, Kokura-kitaku, Kitakyushu-city, Fukuoka-prefecture 
---
 HOME    About us   Our Services    Terms and Conditions
---