Higashida
Birth place of Steel Making Industry in Japan. Located at the food of Mt. Sarakura and 
facing to Dokai Bay, which is used as a shipping port for the steel industry.  The area has 
various Industrial Heritages and Museums.
---
Only the Blast  Furnace in the world which preserved as it was. The birth place where 
Japan's steel industry began in 1901. It contributed greatly to the development of the
Japanese steel industry and was used until 1972, and has been preserved just as it was.
| | | |
| --- | --- | --- |
|   Blast Furnace proper  |    Cast house floor |    Torped Car |
---
First Head Office of the Steel Works  / UNESCO World Heritage
Built in 1899, ahead of production facilities. It is an architectural fusion of Japanese and
European design, a two story red brick building with bilateral symmetry and a central dome
set in a Japanese tile roof.
World leading rails producing

in the Steel Works

First Head Office building

registered on the World Heritage

Observation deck of the

World Heritage
---
Museum of Industrial Technology. In April 2007, based on this theme of "innovation, " the Kitakyushu
Innovation Gallery & Studio (KIGS) opened in Yahata, Higashida, the first site of steel manufacturing
in Japan's modern age. Various things related Industry technologies are exhibited.
Museum Building

World Heritage,

Meiji Japan's Industry Revolution

Introducing Industry innovation

history of Japan
---
Kitakyushu is the dynamic city where one million people are living and working, is creating
the beautiful Night view which you have never seen before.
The night view from the mount Sarakura is chosen the three major Night View in Japan.
The area of Night view is the largest in the World ; about 40km east to west and 10km south
to north and also the number of lighting to create the night view is the largest in the World. 
---
Japan's Modern Steel Works history started here. Yawata was a rural village with a small
population of agriculture and fishing industry. And this place was decided in Parliament as
the Japan's Modern Steel Works construction site in 1897.At that time, there were no
construction machineries, the Steel Works was constructed with human power in just 4 years.
---
Dedicated Railway for Yawata Steel Works. The railway connected between Yawata and Tobata,
construction work took three years, and completed in 1930. The most difficult and hard work was
making Miyatayama tunnel with a total length of 1180 m due to suffering from floods. The gates of 
the Miyatayama tunnel are decorated with stately designs.
| | | |
| --- | --- | --- |
| The rail way crossing the road | Miyatayama tunnel Tobata side | Miyatayama tunnel Yahata side |
---
 Location of Kitakyushu-city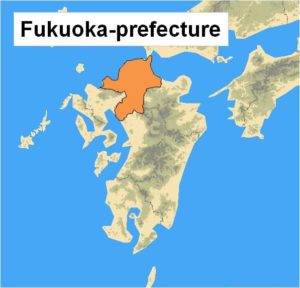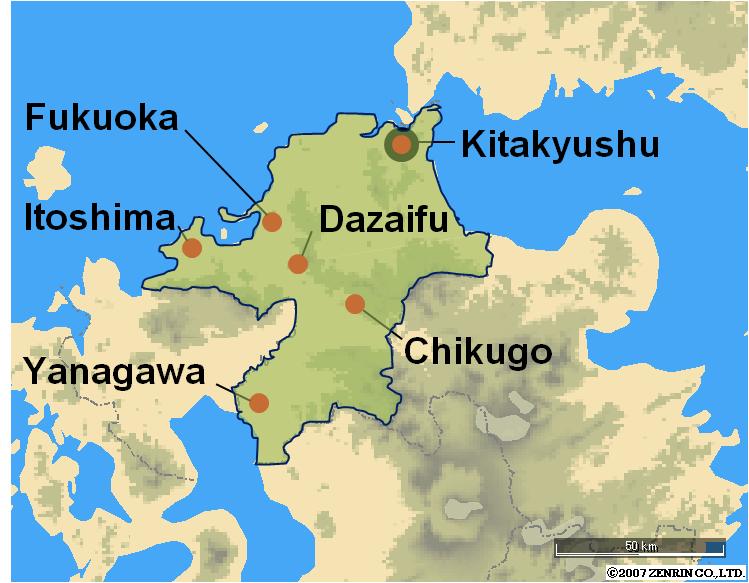 ---
General information  
Address

Higasida, Yahata-higasiku, Kitakyushu-city, Fukuoka-prefecture

Access

20 minutes by a vehicle from JR Kokura Station

70 minutes by a vehicle from Fukuoka-city

110 minutes by a vehicle from Beppu
---
Should you need further information please feel free to contact us.
Your equiry can be sent by selecting the Enquiry Form link below.
You can also contact us by e-mail at info@japan-kyushu-tourist.com
And we would love to chat about your travel plans on the phone as well,
please ring our office a call in English    Tel : +81-93-521-8897
---
 HOME    About us   Our Services    Terms and Conditions
---