Miyajidake Shrine
The Shimenawa is the biggest in Japan.
Surprisingly, weight is 3ton, with 2.6m diameter and 11m length. Shimenawa is the thick, twisted,
straw rope. It was believed in ancient days that a Shimenawa had the power to keep off evil sprits,
so many objects connected with Shinto Shrines decorated with Shimenawa.
Miyajidake Shrine is primarily dedicated to Empress Jingu and attracts over 2 million
worshippers a year who pray for commercial success, good luck, and to ward off adversity.
---
 Location of Munakata & Fukutsu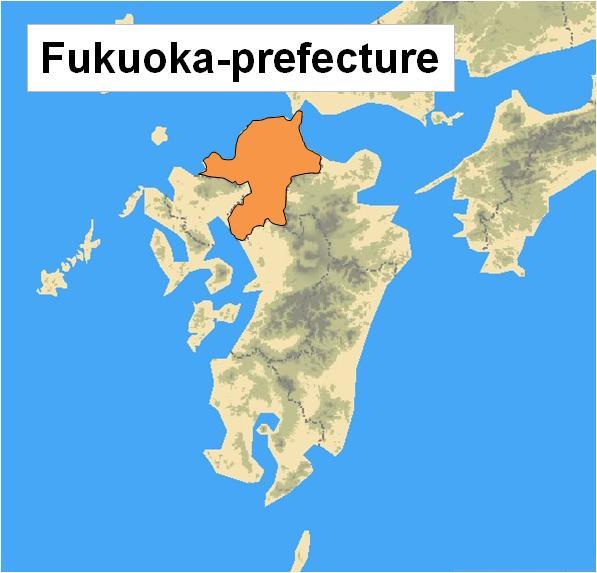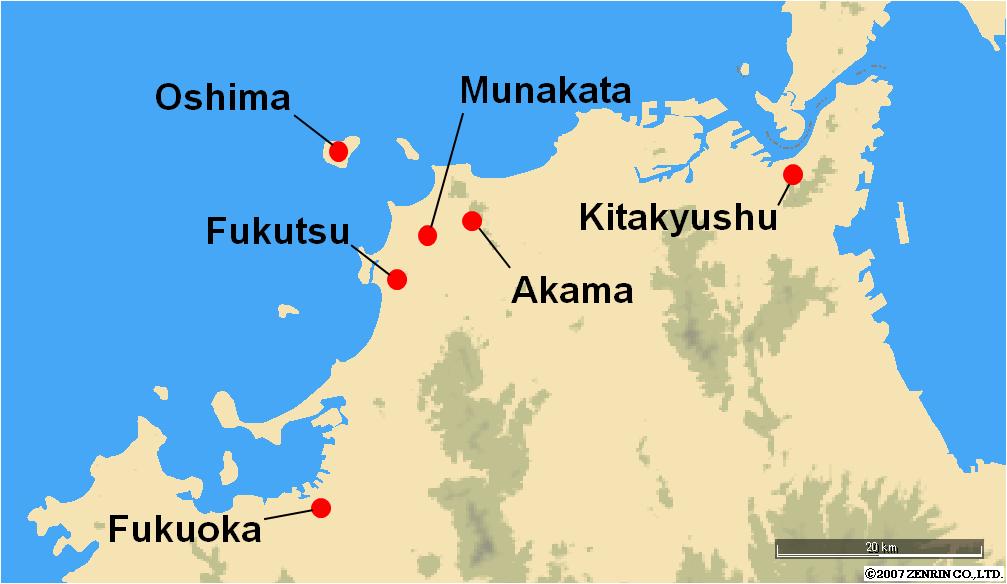 ---
General information  
Address

7-1 Miyajimoto-machi, Fukutsu-city, Fukuoka-prefecture

Access

10 minutes by a vehicle from JR Higashi-Fukuma station

50 minutes by a vehicle from Fukuoka-city

60 minutes by a vehicle from Kitakyushu-city

50 minutes by a vehicle from Dazaifu

90 minutes by a vehicle from Yanagawa

Open hours

Sunrise to Sunset

Admission fee

No fee is required

Days closed

No closing days
---
Should you need further information please feel free to contact us.
Your equiry can be sent by selecting the Enquiry Form link below.
You can also contact us by e-mail at info@japan-kyushu-tourist.com
Tel :  +81-93-521-8897,  Fax :  +81-93-521-8898
Address :  AIM buiding 6th floor, 3-8-1 Asano, Kokura-kitaku, Kitakyushu-city, Fukuoka-prefecture 
---
 HOME    About us   Our Services    Terms and Conditions
---