Samurai Houses
Samurai was a term for the military nobility in pre-industrial Japan. The Samurai Houses in
Shimabara along the old Samurai street nearby Shimabara Castle were built in 18th century.
---
Three samurai houses, the Yamamoto residence, Shinozuka residence and Torita residence,
are opened to the public exhibiting the life style of old Samurai.
---
---
Location of Shimabara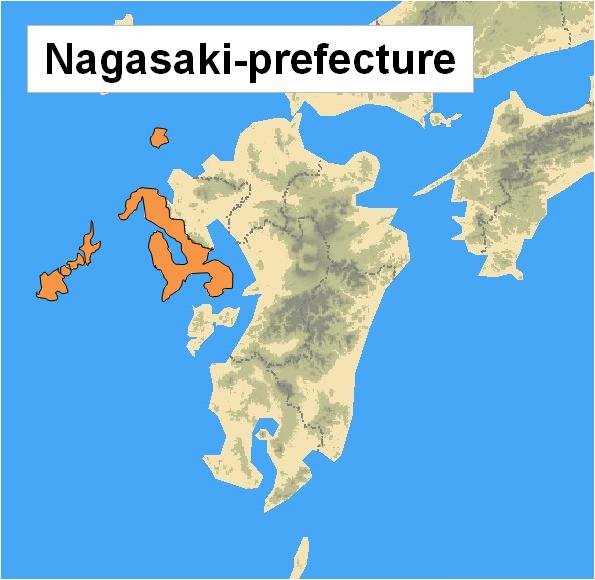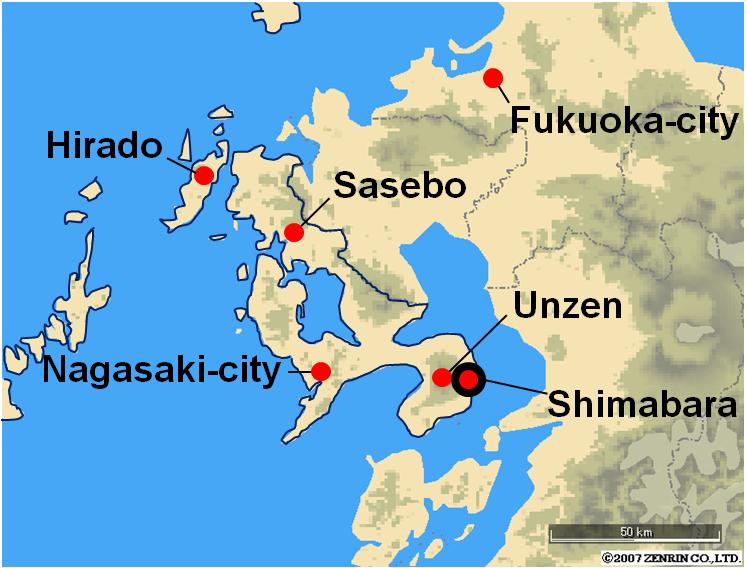 General information  
Address

Shimonocho, Shimabara-city, Nagasaki-prefecture

Access

80 minutes by vehicle from Nagasaki Airport

100 minutes by behicle from Nagasaki-city

15 minutes walk from Shimatetsu Shimabara Station

Open hours

9:00 to 17:00

Admission fee

No fee is required

Days closed

December 29 and 30
---
Should you need further information please feel free to contact us.
Your equiry can be sent by selecting the Enquiry Form link below.
You can also contact us by e-mail at info@japan-kyushu-tourist.com
Tel :  +81-93-521-8897, Fax : +81-93-521-8898
Address :  AIM buiding 6th floor, 3-8-1 Asano, Kokura-kitaku, Kitakyushu-city, Fukuoka-prefecture 
---
 HOME    About us   Our Services    Terms and Conditions
---