Self-guided tours
Kyushu is a fascinating destination like a Treasure Chest of Japan.
If you love travel independently
We will provide right amount  of support and logistical planning to make you feel comfortable 
in Kyushu.  Our Self-guided tour is a fully tailored Kyushu travel. 
You can start on any day of the year, giving you  complete flexibility over itinerary, duration
and budget
 Our Self-guided tour   we can communicated by WhatsApp at any time 
No Tour Guide will attends the tour,  however we will make full suport during tour; 
you can communicate with us by WhatsApp or e-mail at any time if you need.  
We will provide the elaborated itinerary and all the arrangement and booking are done
prior to start the tour.
---
 How to make your self-guided tour  
1. Enquiry
 The tours we are offering are customized for private travel accordance with your preferences
 and date,  click the   Enquiry Form   to tell us what you are looking for.
2. Proposal
・Preliminary quotation which is guide line of the tour price as per the Enquiry.
・Basic suggested itinerary will be provided.
3. Clarifications
 All the tour conditions are to be clarified including the grade & type of accommodations,
 transportation, visiting placed, meals and other excursions, in order to meet your requirements
 and budget.
4. Final proposal
 The quotation and itinerary are provided based on the Clarification.
5. Make an agreement 
 The agreement for proceeding the customized tour is conducted.
6. Enjoy the self-guided tour 
  All the arrangement are made as per the agreement and operated the tour in
  accordance with the plan
---
 Exclusive Elaboreted Itinerary  
We have various theme of Kyushu Tour Itinerary for your journey and we can create your
own elaborated plan in accordance with your requirement.
Please find your suitable tour from the link below.
And also Featured Kyushu tour shown below.
 And all the support you need to make travelling in Kyushu an absolute pleasure.
---
Featured Destinations map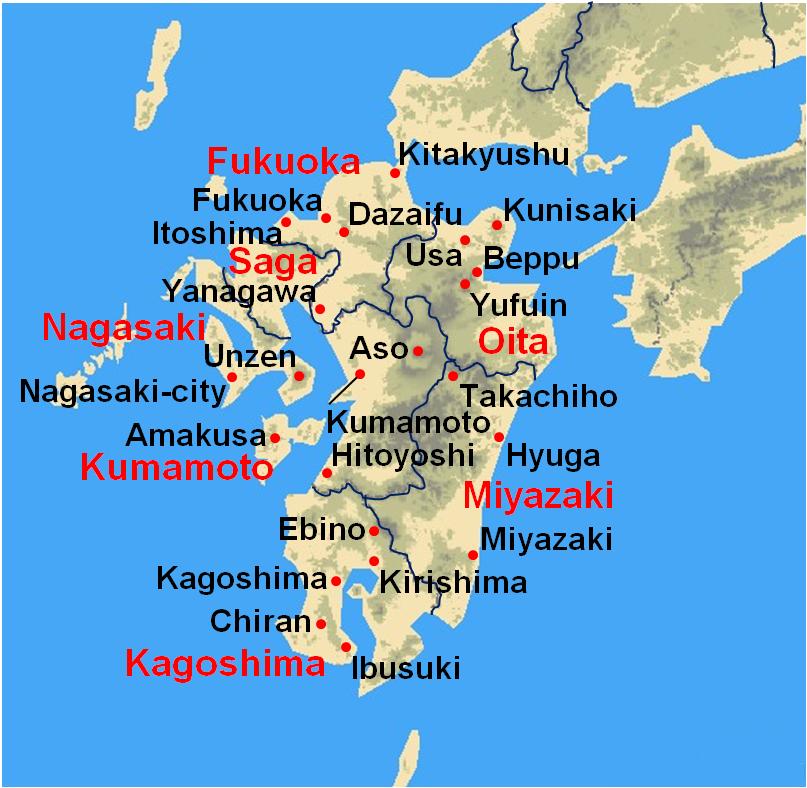 Note
  Red letter indicates prefecture
  Black letter indicates destination
---
Should you need further information or assistances and please feel free to contact us.
Your equiry can be sent by selecting the Enquiry Form link below.
You can also contact us by e-mail at info@japan-kyushu-tourist.com
Tel :  +81-93-521-8897
Fax :  +81-93-521-8898
Address
 AIM buiding 6th floor, 3-8-1 Asano, Kokura-kitaku, Kitakyushu-city, Fukuoka-prefecture 
---