Yufuin & Beppu Onsen 2 days tour
This tour will take two major Onsen Resorts in Oita-prefecture.
Oita-prefecture is on the north-eastern section of Kyushu and a representative Onsen Resort area in
Japan, total boasting hot spring sources and hot spring flowing volume are both Japan's largest.
Most recommended Onsen Resorts are Beppu and Yufuin, where we will take you in this tour.
---
Travelling route
Day 1 : Fukuoka–city  → Yufuin sightseeing,  stay Beppu
Day 2 :  Beppu sightseeing  →   Fukuoka-city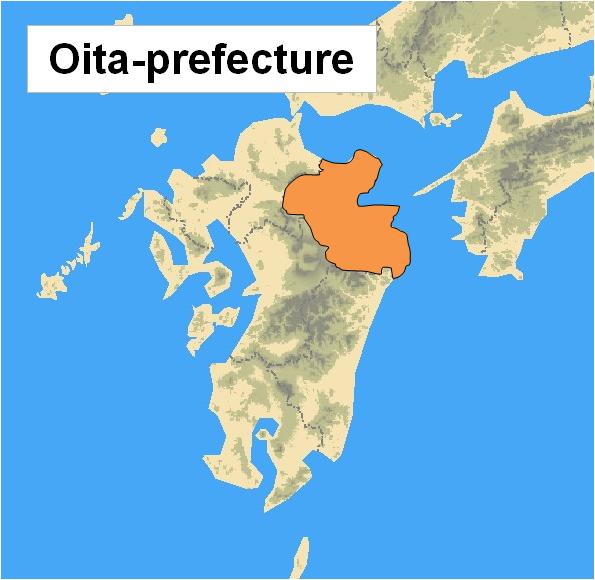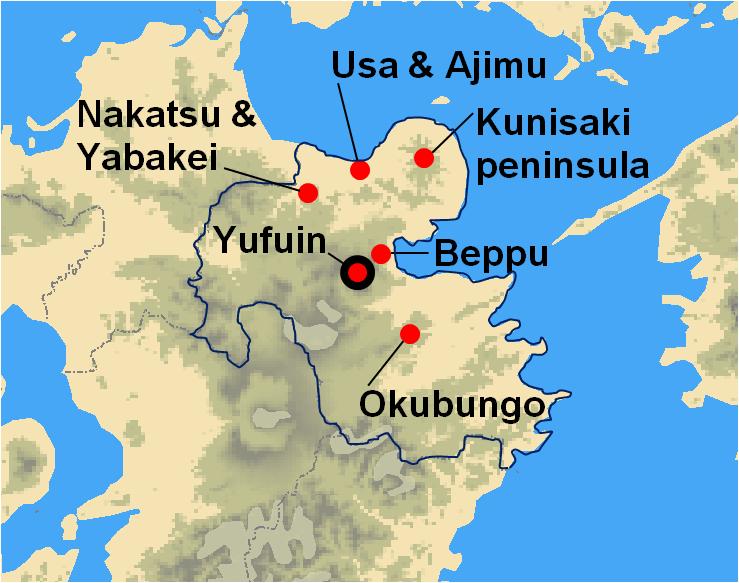 ---
Tour conditions

The tour is the private tour exclusively for your group.
・Minimum number : 4 person
・Maxum number : 30 person
・Start and end of the tour is 

Fukuoka

–

city

, please specify the place where you want
・Tour date : please specify the date
・English, Chinese or Korean speaking guide is accompanied
・Chartered vehicle is utilized such as a taxi or bus as per number of person
    if you use a taxi, a foreign language (English, Chainese or Korean ) speaking driver
    can be arranged. 
---
 Day 1  
Itinerary
Depart Fukuoka-city → transfer to Kokonoe 
transfer to Yufuin
Sightseeing  Yufuin
transfer to Beppu
Stay at Beppu Onsen
---
Where to explore
The longest pedestrian suspension bridge in Japan and the 2nd leongest in the World
Splendid and beautiful view from the thrilling sunpension bridge over the Naruko river valley.
---
A beautiful and tranquil Onsen Resort, Yufuin is located about 15 km west of Beppu and is spreading
in the Yufu basin at the mountain foot of Yufu. 
 Gentle mount Yufu can be seen

 graceful Onsen Resort

 In front of JR Yufuin Station
 a elegant street appear

 70 shops, gift shops, galleries

curiosity item shops, cafes   
The old public outdoor mixed

bath with a thatched

The landmark in Yufuin, hot

water gushes from the bottom 

Reproduced the townscape of

the Cotswold region in England
Onsen Resort where the largest hot spring yield in Japan. The popular hot spring town nestle at the foot of volcanos, Mt. Yufu and Mt. Tsurumi.  Boasting more than 2,800 hot spring sources and flowing rate of
nearly 137,000 kiloliters per day, Beppu is considered a paradise of hot springs famous for high therapeutic
effects.
---
 Day 2  
Itinerary
Leave accommodation
Sightseeing Beppu ; Beppu Hell tour and Foot bath
transfer to Fukuoka-city
---
Where to explore
Hell (Jigoku Meguri ) tour that is a collection of hot spring where the water bubbles forth from 
underground, often with unusual result.  

Seven of the hells are located in the Kannawa district
where over 4 km northwest of Beppu station, 

and two in the more remote Shibaseki district.      

 
Have you tried Foot bath before? 
Foot bath is called Ashiyu in Japanese and is a public bath in which people can bath their feet.
Ashiyu in Beppu set up at Kannawa Onsen near the Hell tour spot.
---
Featured tours
Oita-prefecture tours
・ Yufuin & Beppu Onsen 2 days tour
Kyushu Round tours
・ 8 days Northern & Central Kyushu tour
・ 6 days North-West Kyushu tour
・ 6 days North-Eest Kyushu tour
---
Should you need further information please feel free to contact us.
Your equiry can be sent by selecting the Enquiry Form link below.
You can also contact us by e-mail at info@japan-kyushu-tourist.com
Tel :  +81-93-521-8897, Fax : +81-93-521-8898
Address :  AIM buiding 6th floor, 3-8-1 Asano, Kokura-kitaku, Kitakyushu-city, Fukuoka-prefecture 
---