Arita & Imari one-day tour
Arita, famous for Arita yaki which is 400-years old porcelain. The piece is bright, elegant
pictures drawn in transparent white porcelain. 
Imari is most notable because of Imari porcelain, which is the European collectors' name for
Japanese porcelain wares made in the town of Arita, Saga Prefecture.
Both places have different feature of porcelain respectively.
---
 Location of Arita  and Imari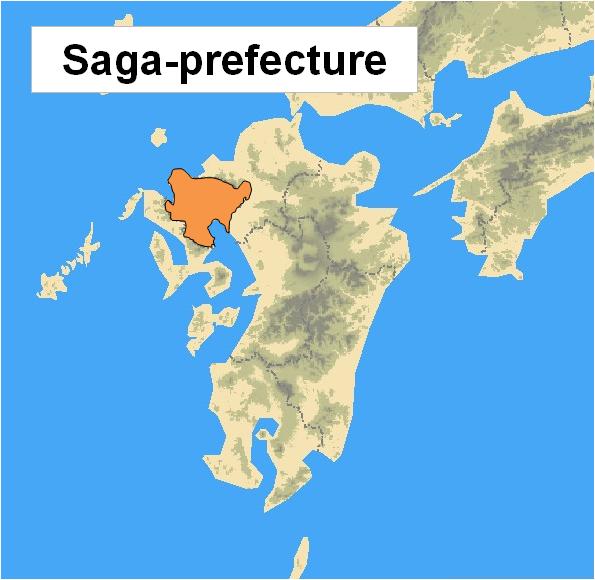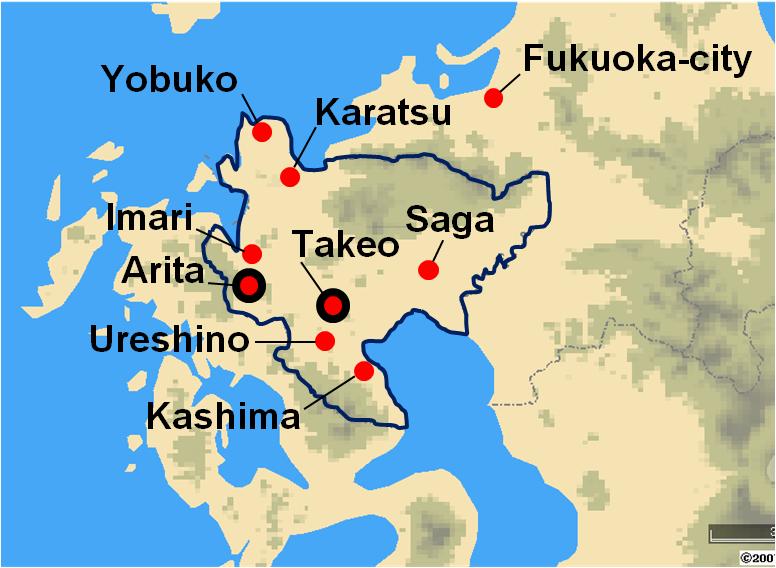 ---
Tour conditions
The tour is the private tour exclusively for your group.
・Minimum number : 2 person
・Maxum number : 30 person
・Start and end of the tour is 

Fukuoka-city

, please specify the place where you want
・Tour date : please specify the date
・Chartered vehicle is utilized as per number of person.
   (1) less than 8 person
     a chartered taxi is used with English speaking driver
     English speaking driver assist the tour as tour guide and tour attendant
   (2) more than 9 person
  a chartered bus is used with Japanese speaking driver
  English speaking guide who also works as a tour attendant is accompanied
    for assist the tour in the case of using a chartered bus
---
Itinerary  
9:00 Depart  Fukuoka-city
Transfer to Arita
Exploring  Arita
   Arita Porcelain Park → Porcelain Manufacturer in Arita
Exploring Imari
   Okawachiyama porcelain district
Transfer to  Fukuoka-city
17:00 Arrive  Fukuoka-city
---
Where to explore
Arita Porcelain Park
---
Porcelain Manufacturer in Arita
---
Okawachiyama porcelain district in Imari
Originally, an owner of the Imari porcelain was Nabeshima clan, in order to develop and protect
its outstanding technique, he gathered skilled artisans and painters in Okawachiyama district.
Now. about 30 ptteris are manufacturing Imari porcelain.
---
Should you need further information please feel free to contact us.
Your equiry can be sent by selecting the Enquiry Form link below.
You can also contact us by e-mail at  info@japan-kyushu-tourist.com
Tel :  +81-93-521-8897, Fax : +81-93-521-8898
Address :  AIM buiding 6th floor, 3-8-1 Asano, Kokura-kitaku, Kitakyushu-city, Fukuoka-prefecture 
---
Tour results
We are offering various types of tours, and the tour results up to now are shown links below.    
Tailor-made tour      Study tour       Golf tour 
---