Setsubun, Bean throwing ceremony
Setsubun is a bean throwing ceremony held around February 3rd in homes.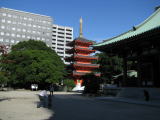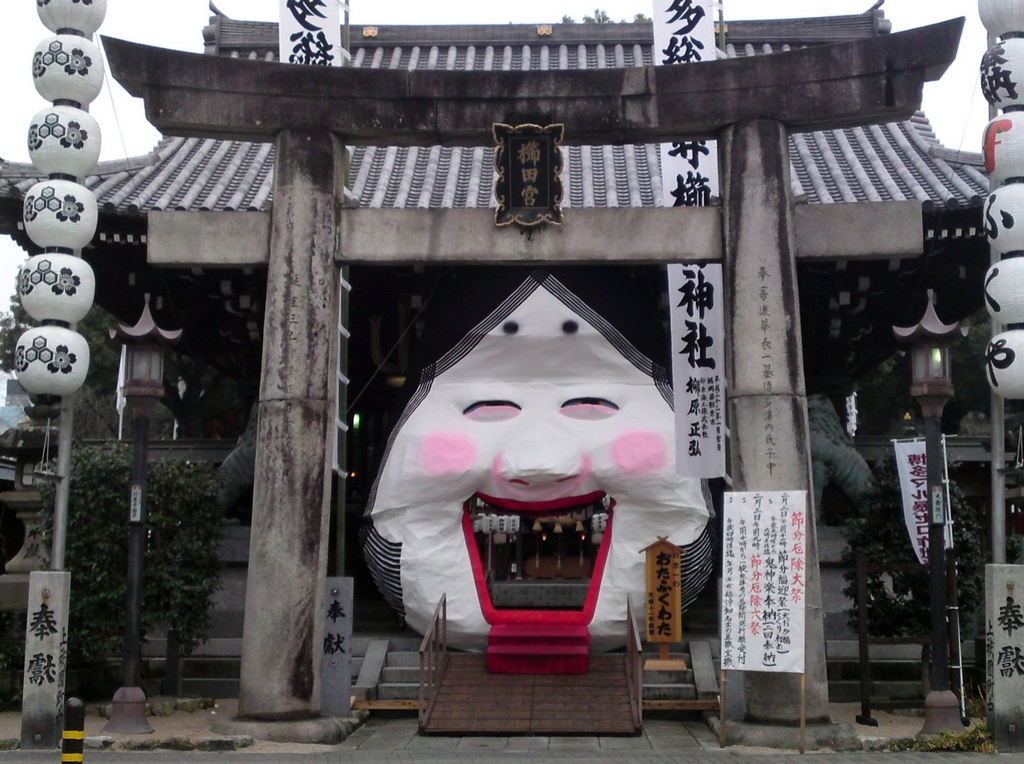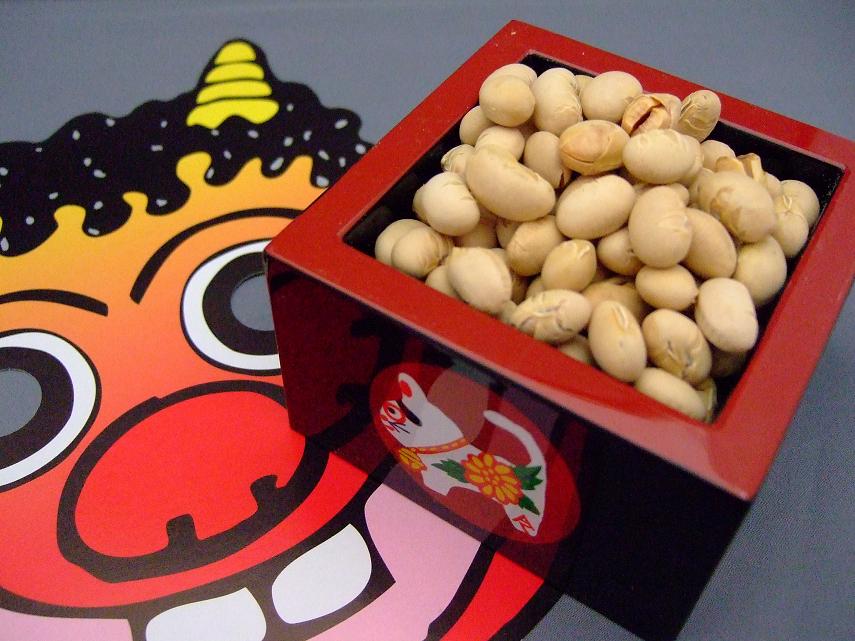 Tochiji tempe                        Kushida shrine         Bean throwing
People throw roasted soy beans inside and outside of their houses, 
roasted beans are believed to have the power to cast out and expel demons.
People say, Oniwa-soto (devils out) and fukuwa-uchi (good luck in), 
in this way people drive out evil and invite good luck in.

People also eat the same number of beans as their age for good health.
Also the ceremony is held in the shrines and temples where soy beans 
and rice cakes are scattered on a grand scale. 
Many people gather to collect scattered soybeans and rice cakes 
in order to receive good fortune.
The most famous Setsubun in Fukuoka-city is held at Kushida shrine 
and Tochoji temple.
---
About us Tailor-made tour Self-guided tour Golf tour Study tour Contact us 
Kyushu Travel Guide Suggested itinerary Blog & local News About Japan 日本語


---