Hitoyoshi travel guide
Hitoyoshi is located in the northern part of Kumamoto along Kuma-gawa River.
Hitoyoshi is a castle town once prosperous as a river port, and boasts the ruins of the
Hitoyoshi castle and Hitoyoshi Onsen.

The Hitoyoshi Onsen is the collective name for 30-add hot springs including Sagara
Onsen, all of which are supplied with hot water from sources around Hitoyoshi Station
and in the basin of Kuma-gawa River.
The most exiting thing in Hitoyoshi is Kumasawa-kudari that is riding on a boat maneuvered
by a master polar down the Kuma-gawa River, one of the three fast streams in Japan.
Where to explore
Hitoyoshi Castle Ruins
---
Steam Locomotive Hitoyoshi
---
Kumagawa-kudari, boat riding
Aoi Aso Shrine​
---
Kyusendo Limestone Cave​
---
Japanese style accommodation, Ryokan
---
 Location of Hitoyoshi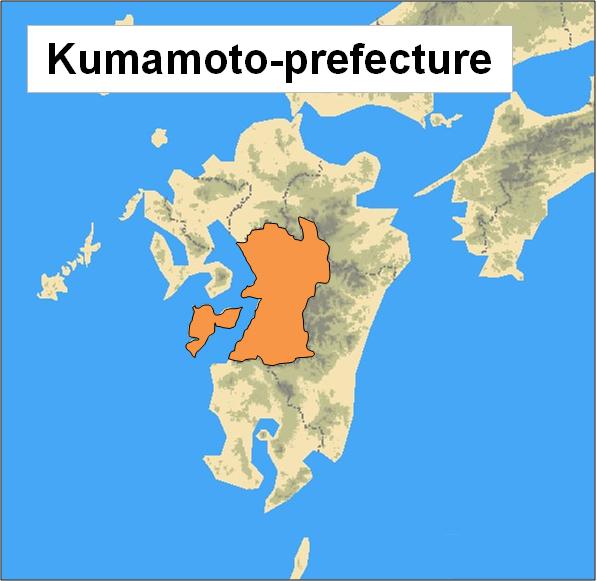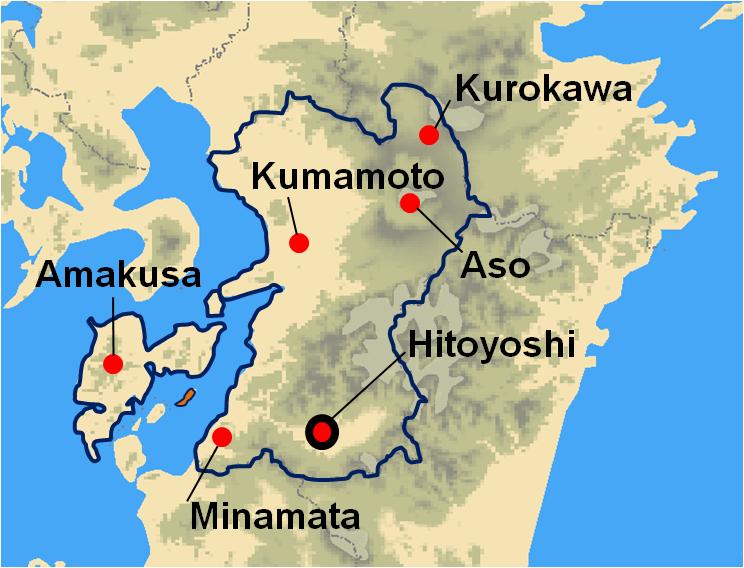 ---
General information  
Address

City hall : 16 Fumoto-machi, Hitoyoshi-city, Kumamoto-prefecture

Access

80 minutes by a vehicle from Kumamoto-city

140 minutes by a vehicle from Takachiho

120 minutes by a vehicle from Aso

150 minutes by a vehicle from Fukuoka-city

Population

33,000   Population density 155
---
Should you need further information please feel free to contact us.
Your equiry can be sent by selecting the Enquiry Form link below.
You can also contact us by e-mail at info@japan-kyushu-tourist.com
And we would love to chat about your travel plans on the phone as well,
please ring our office a call in English    Tel : +81-93-521-8897
---
Tour results
We are offering various types of tours, and the tour results up to now are shown links below.       
Tailor-made tour      Study tour      Golf tour 
---