Day 1 Kumamoto & Ibusuki
Kumamoto situated roughly in the center of Kumamoto Prefecture, is the government and
economic center of the prefecture. From the early 17th century to the end of the
19th century, Kumamoto was prosperous as a castle town.
Ibusuki and surrounded area Satsuma peninsula extends about 50 kilometers south from
Kagoshima-city, making up the south-western section of Kagoshima-prefecture. 
---
---
Where to explore
Josaien is located in Sakurano-baba, at the foot of Kumamoto Castle, one of Japan's
three major castles. It is a popular tourist attraction designed to enhance the appeal
of the old castle town and convey to visitors the food, history and cultural traditions of
the region from Kumamoto Castle, a symbol of the Kumamoto-city.
---
The Castle is one of the three great castles and one of the 100 best places in Japan to view cherry
blossoms. Due to the Earthquakes in 2016, the Castle have heavy damages and many of Castle
buildings were destroyed. After that the restoration activities are being performed as fast as possible
and now Kumamoto Castle can be seen from the outside of the moats surrounding the castle.
---
A hot spring resort representing Kyushu, and is located in Kagoshima-prefecture along
the sea at the southernmost end of the Satsuma peninsula. It is best known for its
steaming sand baths along the beach, where bathers in a yukata, or Japanese bathrobe
.
Kumamoto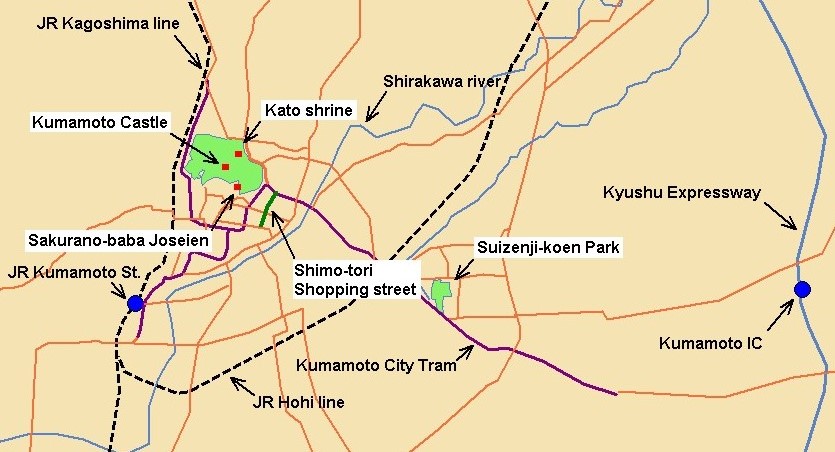 ---
Ibusuki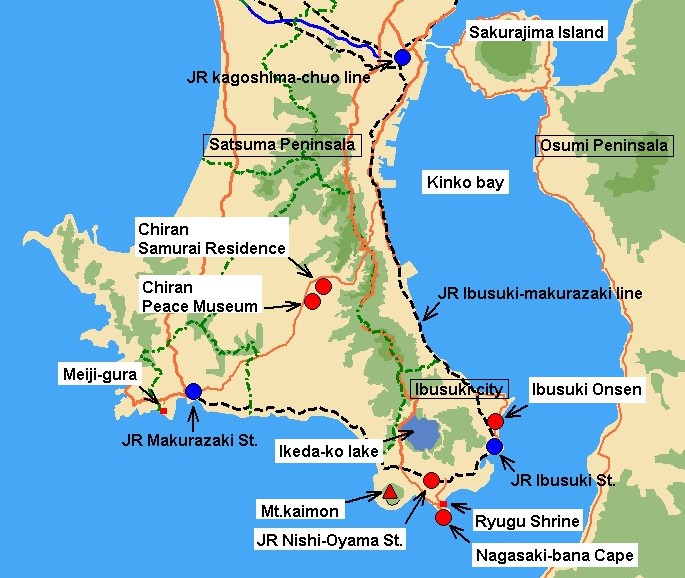 ---