Self-guided Christian Pilgrimage 3 days tour
This is the Sample plan for making your customized tour.
The customized tour will made based on this Self-guided Christian Pilgrimage 3 days tour,
please send an enquiry for making the customized tour, and then all the detail 
including accommodation, meals and activities will be organized.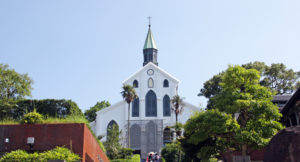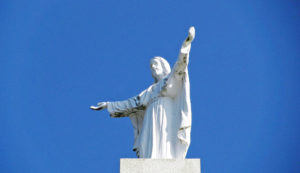 Christian history in Japan was started when St. Francis Xavier came to Japan as a first Christian
missionary in 1549. Then Christianity was spread in Nagasaki region. However, unparalleled
hidden Christian history was started from when Toyotomi Hideyoshi Shogunate proclaimed Christian
ban in 1587. During ban on Christianity, people secretly continued to faith while surviving in the
midst of the conventional society and Japanese religions.
Since ban on the Christianity was lifted in 1873, new Christian history in Japan has begun.
Where to visit : Pilgrimage sites in Sotome, Nagasaki-city, Shimabara and Unzen
---
Day by Day
Day 1  Nagasaki           
Japan's unique practice of the Christian faith continued in Nagasaki region even during the ban
on Christianity from 1587 to 1859.There are many Christian Pilgrimage site and
Hidden Christian Sites in Nagasaki region is registered on UNESCO's World Heritage in 2018.
The museum exhibits a number of photograph that depict the devastation

caused by atomic bomb showing the lead-up to this tragic day, the history

of the development of nuclear arms and our desire for peace.

The plutonium atomic bomb exploded about 500m over the central monument

at 11:02 a.m. on August 9, 1945.   The most part of Nagasaki was destroyed,

and a tremendous number of lives were lost. 

Completed in 1955, ten years after the Atomic bombing. The 9.7 meter high

statue sitting on a 4 meter tall pedestal. The raised arm points to the threat of

nuclear weapons and the out-stretched arm symbolizes peace.

Martyrdom of the 26 Saints of Japan     

Nishizaka hill is the most significant Christian Pilgrimage site in Japan. The 26

Martyrs of Japan were a group of Catholics who were executed by crucifixion

on February 5, 1597.Their martyrdom is especially significant in the history of

the Catholic Church in Japan.

Oura Cathedral  / UNESCO World Heritage

The Cathedral is one of the significant Christian Pilgrimage site in Japan.

Established 1865, this church is officially known as "Oura Cathedral, the

Church of 26 Martyrs." It was built by the French priest Bernard Petitjean of

Fier who had been dispatched by the Foreign Missionary Church of Paris.

Glover Garden   / UNESCO World Heritage

Glover Garden has nine Western style buildings. The Glover's Residence

built in 1863 and is Japan's  oldest wooden Western–style building has

been registered on UNESCO  World Heritages The elegant scenery of

Nagasaki harbor view from Glover  Garden can be enjoyed.
Itinerary  
8:00 Depart Fukuoka-city
Transfer to Nagasaki by JR Limited express train from Hakata to Nagasaki, 2 hours 
Exploring Nagasaki, Tram is used for the following sites
Visiting  Peace Park  
Lunch at Nagasaki Wharf
Martyrdom of the 26 Saints of Japan   
Stay Western style hotel in Nagasaki-city
---
Day 2  Sotome & Unzen                   
Where to explore     
Sotome is a rural, coastal area on the peninsula north of central Nagasaki. During the ban on
Christianity, Sotome was home to communities of "Hidden Christians", many of whom emigrated
there from other parts of Nagasaki as the remote region allowed them to practice their religion in
secret.   
On an elevation commanding a view over the Sea of Goto, Father

Marc Marie de Rotz established a church at his own expense 1882.

The building was extended and renovated again and again. A statue

of Mary that he ordered from France is standing in the bell tower.

I want to save people in the Sotome from poor life. Former Shitsu Aid

Centeris indispensable in talking about the history and culture of

the region.

The setting of Endo Shusaku's novel Silence. Sotome is blessed with a

unique history and culture of Christianity. In particular, the area in which the

Endo Shusaku Literary Museum stands is known as the site of a Christian

village, one of Endo's most notable work, Silence.
Unzen is Located in the centre of Shimabara peninsula, at the southwest part of
Mount Unzen with an altitude of 700m. It is started receiving foreign tourists around the
year 1900 when Kaempfer and Siebold introduced the city to Europe and China.
One of the best scenic spot in Unzen. At any time of the year the

natural scenery of Nita Pass in Unzen is magnificent. Azaleas, green

leaves, brilliant autumnal tints of maples and silver frost represent 

each season of the year.

Jigoku, means Hell, is the number one attraction of Unzen with a

peculiar smell of sulfur emitted from the springs, and with white smoke

rising from the ground over a wide area. This is a striking reminder

that Unzen Volcano is still very much alive.
Itinerary        
Check out Hotel in Nagasaki
A Chartered taxi is use for travelling 
Visiting Sotome Pilgrimage sites
Transfer to Unzen
---
Day 3   Shimabara                                                   
Where to explore     
Shimabara is located in the foot of Mount Unzen and facing Ariake Sea, and those
geographical conditions and mild climate create natural scenic beauty in the east and
Mount Unzen including Mount Fugen. The region offers various enjoyable things such
as Nature, Onsen, Castle town of Shimabara-city, and Christian Pilgrimage sites.  
The Christian pilgrimage site, registered on UNESCO's World

Heritage Site. The battle field of Shimabara Rebellion which was

a peasant uprising agaist bakufu's persecution of Christians

under the leadership of Amakusa Shiro in 1637. 

Located in Shimabara-city and was built in 1625 by the feudal load

Matsukura Shigemasa, who was regarded as a master of castle

building. The castle, which took 7 years to complete, is also known as 

"Moritake Castle".
Itinerary                     
Check out Hotel in Unzen
A Chartered taxi is use for travelling
Lunch at Shimabara, local cuisine Guzoni
Transfer to Isahaya by Shimateshu local train from Shimabara to Isahaya station, 1 hour
Transfer to Fukuoka by JR Limited express train from Isahaya to Hakata station, 1 hour and 40 minutes
Stay in Fukuoka
---
Travelling route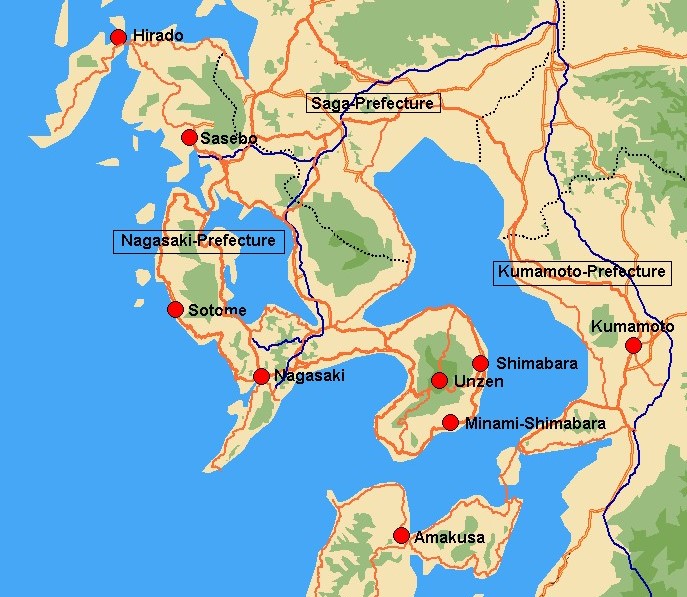 ---
 Home   Our Services   About us   Contact us   Kyushu Travel Guide
---