Mojiko Retro
What Dr. Einstein acclaimed Moji
Dr. Albert Einstein awarded Nobel Prize in Physic visited Moji in 1922, and
he acclaimed that everything could see were ARTS
Moji-ko Port flourished following its 1889 designation as a Special
National Port
for 
exporting 
coal and other products.
Close to China, it served as a trading port making an
important
contribution to 
modernization of Japan.

Time have changed but architectural remainder like 
the former Moji Customs

Building

from 1912, the wooden

Mojiko Station

Building from 1914,
and the former 
Osaka Mitshi

O.S.L Line

 building from 1917 in Moji-ko Port Retro

area remain 
as 
symbols and attractions.
The suspended bridge crossing the Kanmon Straits, a stretch of water separating two of Japan's
four main islands. On the Honshu Island side of the bridge is Shimonoseki and on the Kyushu
Island side is Kutakyushu.
| | | |
| --- | --- | --- |
|  View from Mekari Observatory | Kitakyushu, Kyushu Island  |  Semonoseki, Honshu Island |
---
Only the place in the world !   You can cross the strait on foot. The Kanmon Strait, separating
Honshu and Kyushu, is a very beautiful and busy waterway with as many as 700 small and large
ships a day passing through it. 
From Moji to Shimonoseki,

780 metre length tunnel

The border of Kyushu and

Honshu Islands

To Shimonoseki, Honshu

Island
---
It was built by the Mitsui Co., Ltd in 1921 as a reception centre and to provide accommodation for
VIP's.   Albert Einstein (1879-1955), one of the world's most famous theoretical physicists, stayed
here during his visit to Japan with his wife in 1922.
---
This bridge, made in 2003, is the only pedestrian draw bridge in Japan, and is one the
most popular photo spot in Mojiko Retro. The length of the bridge is 108 meters and 
it is opened 6 times a day at 10h, 11h, 13h, 14h, 15h and 16h.​
---
It is a railway theme park organized by JR Kyushu, showing the history of Kyushu Railways.
The display of steam locomotives and old trains used by Kyushu Railway is fascinating and 
always evokes feelings of nostalgia among visitors.​
---
The shopping area in the Mojiko Retro district located by the sea. "Full of a romance market which
stir up forgetting contentment" is the direct translation of the concept Kaikyo Plaza is based on. 
The area has a very romantic ambience and evokes feeling of nostalgia and contentment that will 
never be forgotten. 
JR Kyushu started here, Japan's important cultural property

Octagonal observatory and

vivid orange-colored walls

103 metre-high observatory.

magnificent views of the Mojiko
Kitakyushu Commemorative

Library of International friendship

A dramatic introduction to the

history of the straits

The Art Museum exhibits the

Idemitsu collection
---
  Location of Kitakyushu-city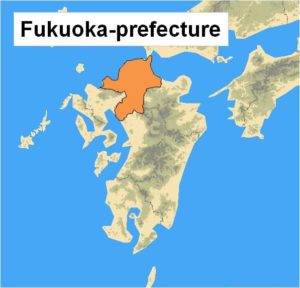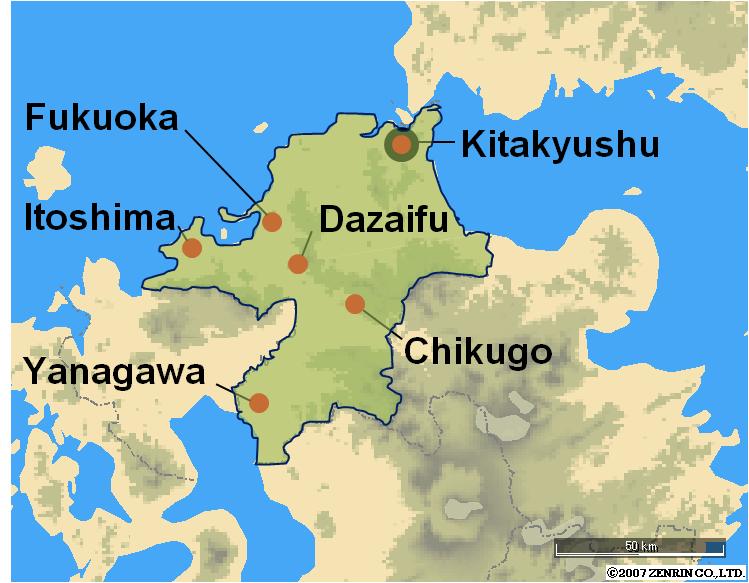 Address

Minato-machi, Moji-ku, Kitakyushu-city, Fukuoka-prefecture

Access

A short walk from JR Mojiko Station

25 minutes by a vehicle from JR Kokura Station

70 minutes by a vehicle from JR Fukuoka-city

80 minutes by a vehicle from JR Usa

100 minutes by a vehicle from JR Beppu

110 minutes by a vehicle from JR Yufuin
---
Should you need further information please feel free to contact us.
Your equiry can be sent by selecting the Enquiry Form link below.
You can also contact us by e-mail at info@japan-kyushu-tourist.com
Tel :  +81-93-521-8897,  Fax :  +81-93-521-8898
Address :  AIM buiding 6th floor, 3-8-1 Asano, Kokura-kitaku, Kitakyushu-city, Fukuoka-prefecture 
---