Buckwheat noodle (そば)
Buckwheat noodle is long, thin brownish noodle made
from buckwheat flour to which is added wheat flour, egg, and
sometimes yam starch.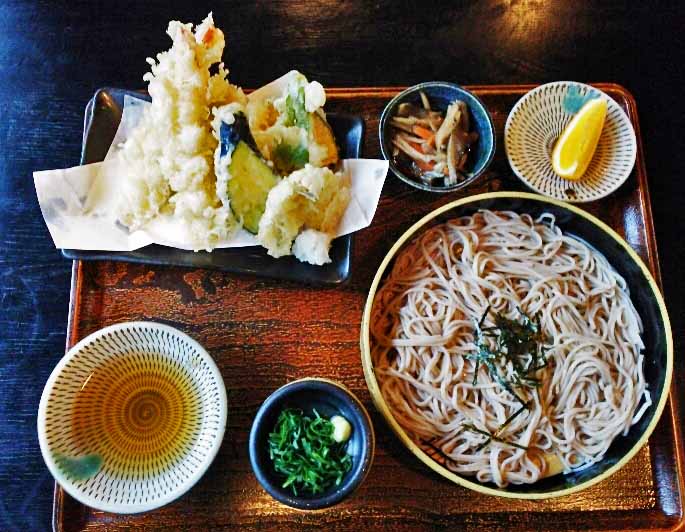 It is eaten either in hot soup, "Kakesoba" or as a cold dish, "Morisoba".
In Morisoba, noodle is piled up on small flat bascket. It is served together
with a tiny dish of condiments and cup of dip made from soy sauce and
fish broth.

Minced green onions, red pepper and other spices are used as
condiment. The dish is eaten by dipping the noodle in the sauce with
the condiments mixed in it.
It is sometimes eaten with Tempura, egg, or other foods.