Kyushu tour packages
Japan KYUSHU Tourist is the specialist of Fukuoka and Kyushu tours in Japan.
We offer various types of customized tour package as a Tailor-made tour exclusively for you.
We have the following two style of Tailor-made tour to help you select the suitable tour.
accompanies in key destinations.
A charted
vehicle
 

(such as taxi or bus depending on number
of person)
is utilized during the tour.
This is the journey to explore by yourself independently without a escorted
Tour
leader
 or Professional Tour guide.  Our Self-guided tour make it easy to explore the Kyushu by yourself
with our support every step of the way.
Mainly use JR and local transportation, and also use chartered taxis for a smooth trip 
in the areas where Local transportation are not convenient. 
---
Sample itineraries for Tailor-made Group tour
Exploring throughout Kyushu where is the fascinating destination of

Japan like no others. Where to explore are Nagasaki, Shimabara,

Unzen, Kumamoto, Ibusuki, Kagoshima, Sakurajima island, Nichinan,

Miyazaki, Hyuga, Takachiho, Aso, Yufuin, Beppu, Kitakyushu and

Fukuoka.  Enjoy unforgettable experiences.
---
8 days Northern & Central Kyushu tour
---
---
---
---
---
---
---
---
Christian Pilgrimage sites tours in Nagasaki regions   
Japanese Christianity has a long history of continuing faith while coexisting with Japanese
traditional religion Shinto and General society. Japan's unique practice of the Christian faith
continued even during the ban on Christianity.
The Christian Pilgrimage sites in Nagasaki regions have been registered on UNESCO
World Heritage.
---
Study tour and field trip
We offer the Study tours in Kitakyushu and Nagasaki. The themes of study are Environment,
Solid Waste management, Industry, Christianity in Japan, World Peace, Science, Geography,
Architecture as well as Economy.
---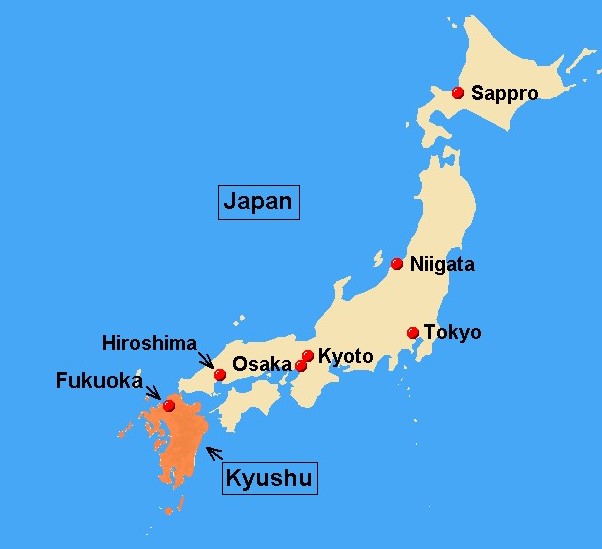 ---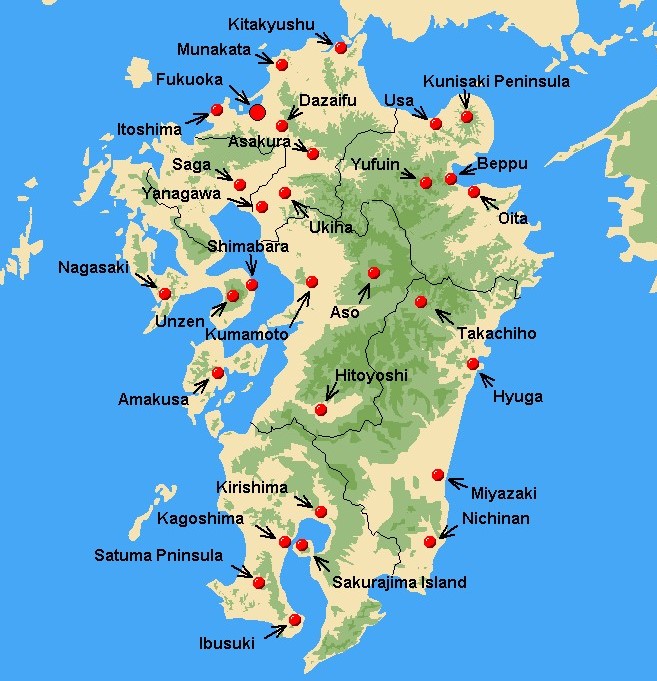 ---
---