Services for foreign customers
We offers various types of customized private tours and trips exclusively for you.
Japan KYUSHU Tourist is the Specialist of Fukuoka-prefecture and Kyushu tours. 
Your own customized tour can be planned based on your purpose and interest of journey.   
Our Services  
Our Tailor-made tour is offered as a package tour exclusively for you.

We have the following two styles of Tailor-made tour to help you select

the suitable tour.
---
Our Study tour is being offered for Schools, Universities, companies and

any other groups. The places where we are proceeding the study tours are

Kitakyushu-city, Fukuoka-city and Nagasaki-city. We have various themes

of study such as Environment, Solid Waste management, Industry, Science,

Geography, Architecture as well as Economy.  Study tour results 
---
Christian Pilgrimage tours in Nagasaki region 
---
Fukuoka and Kyushu are Paradises of Golf. Kyushu has about 250 golf

courses and you can play golf comfortably throughout the year because

it is warmer than other areas in Japan.

Our Golf tour is a package tour including arrangement of golf courses,

transportation, accommodations and any other extras you may need

such as sightseeing and meals arrangement.  Golf tour results
Our customers from all over the World : 46 countries so far  
Argentina, Brazil, Mexico, Peru, Colombia, Chile, USA, Canada, Singapore, Malaysia
Thailand, Philippines, Indonesia, Hong Kong, China, Korea, Taiwan, Laos, Bangladesh
Mongolia, Cambodia, Myanmar, India, Nepal, Sri Lanka, Kyrgyz, Afghanistan, Iran, Iraq
Turkey, Finland, England, Scotland, Italy, France, Netherlands, Germany, Australia, Fiji
Morocco, Egypt, Burkina Faso, Kenya, Zimbabwe, South Africa, Japan
---
Featured destinations of Kyushu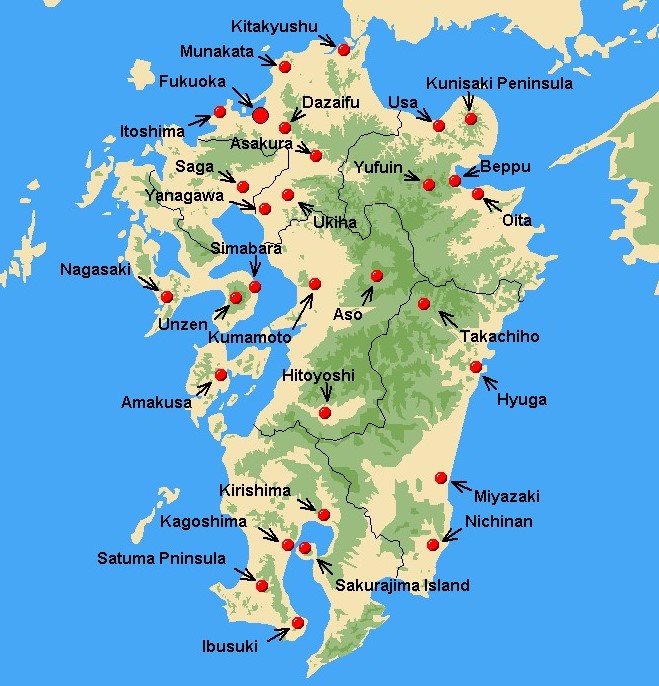 ---
Home   Tailor-made tours Study tours Christian Pilgrimage tours Golf tour Kyushu tour packages
---