Torii Shinto Shrine gate (鳥居)
Is there any special meaning in the Torii Shinto Shrine gate?

Torii is a gate-like structure placed at key point in the path leading to
the Shinto shrine.
It is very unique for the vermilion torii gate of Itsukushima Shrine to
stand in the sea.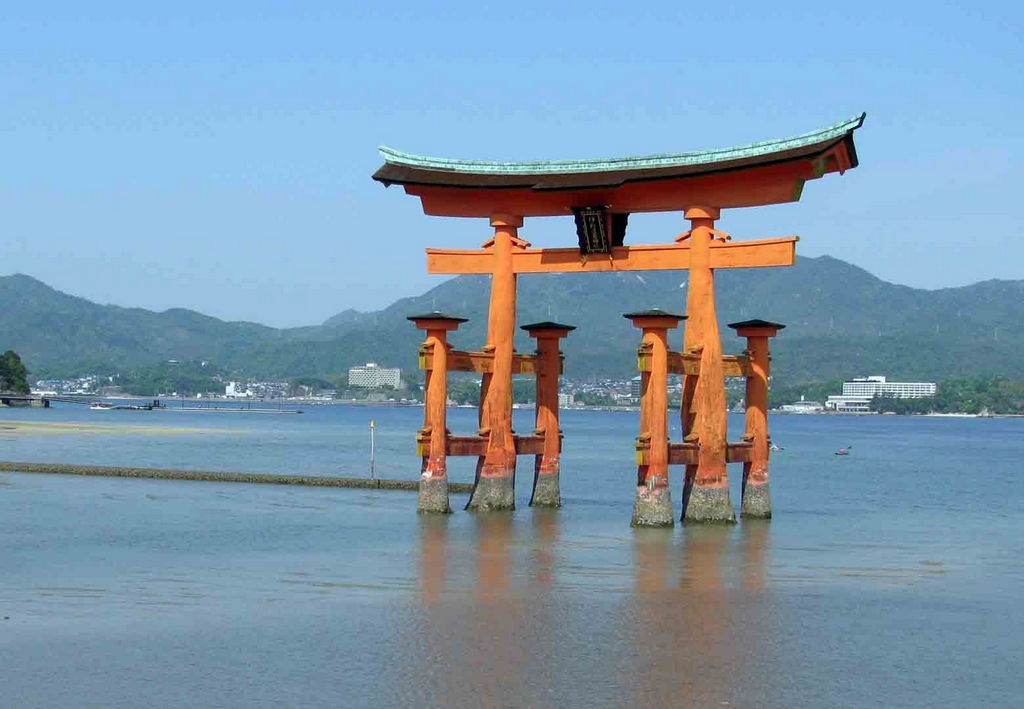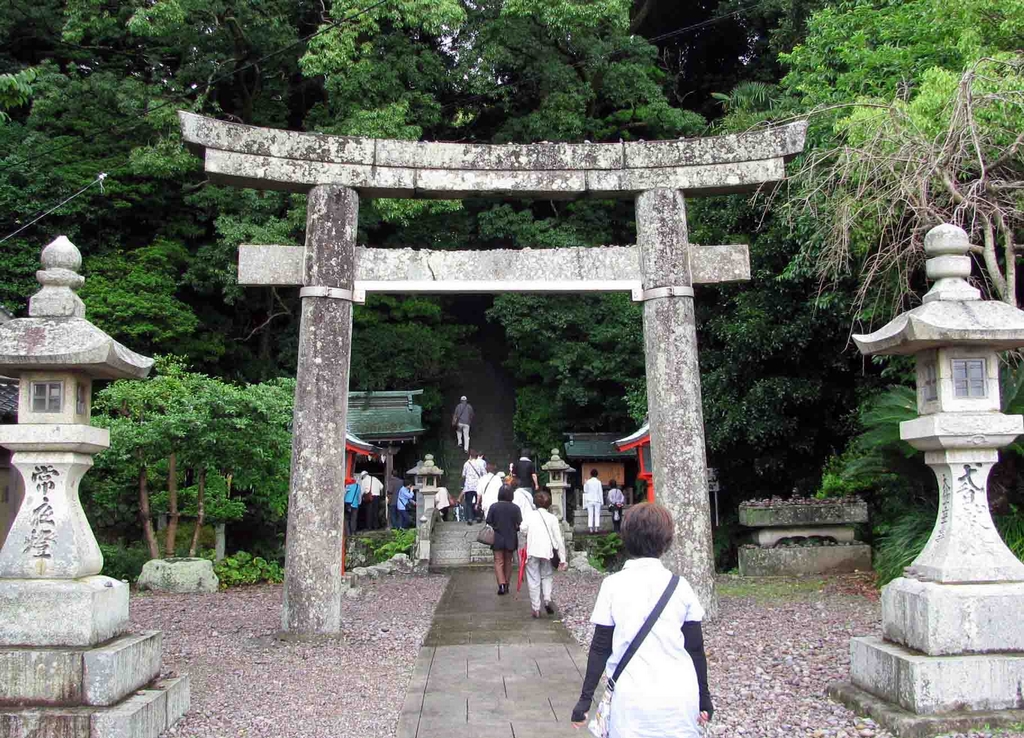 Itsukushima Shrine Nakatsu Shrine at Oshima
It consists of two standing pillars, with two horizontal beams, one a little
above the other.
It symbolically separates the holy world inside from the
secular world outside.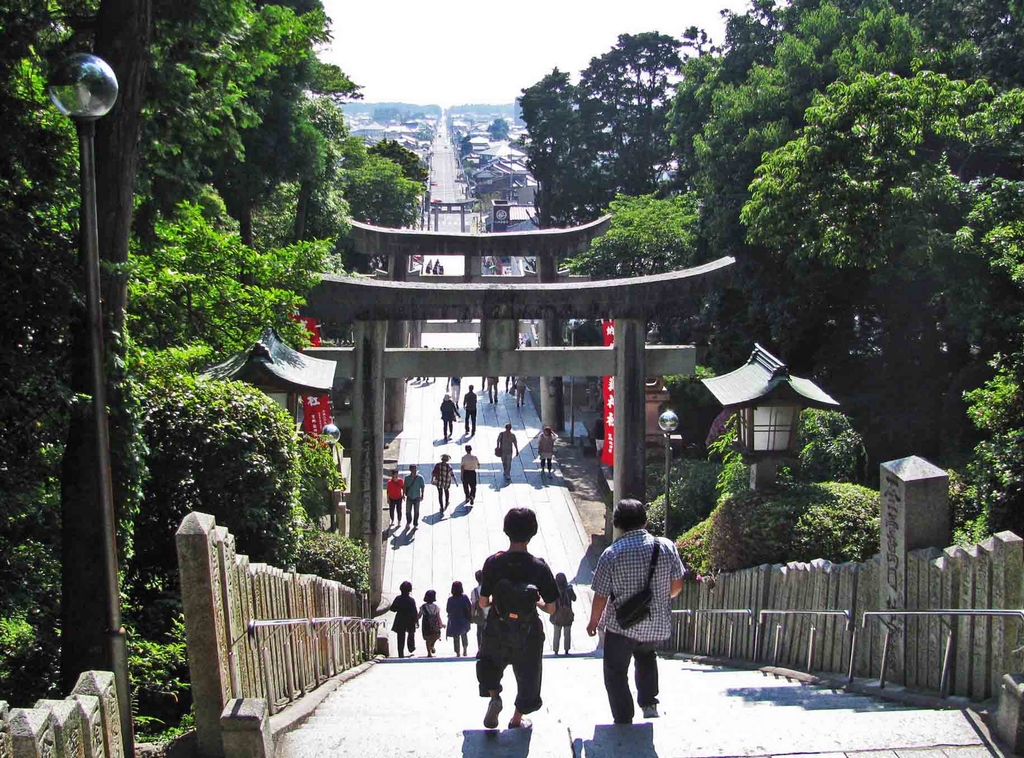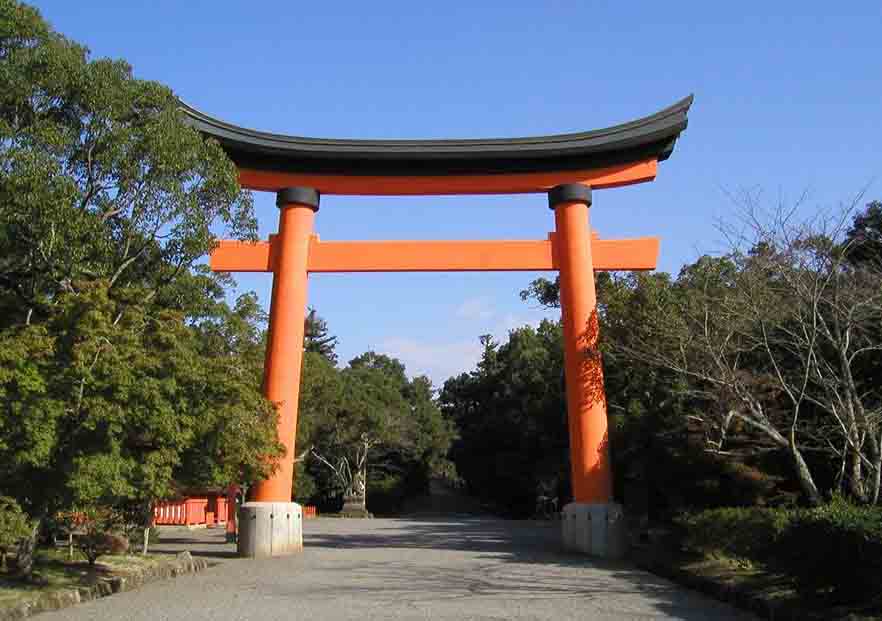 Miyajidake Shrine
Usa Shrine
The torii is derived from its homophone "tori" which means bird flying in the sky.
It is said to have originated as a perch for sacred birds within the shrine precincts.
---
鳥居とは、神社に通ずる参道の重要地点に配置された門のよう形態をした
建造物のことです。珍しいことに、厳島神社の鳥居は海に立っています。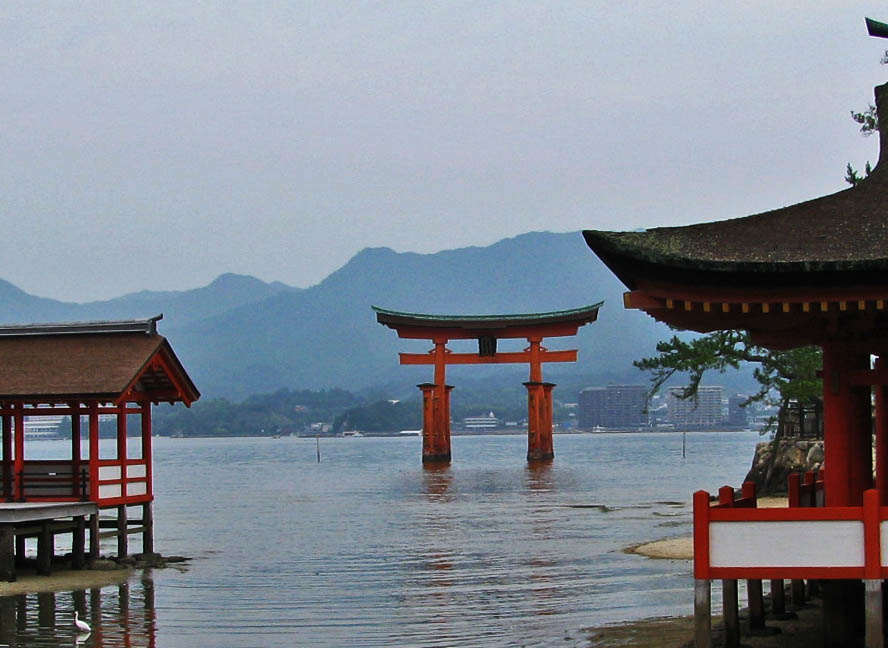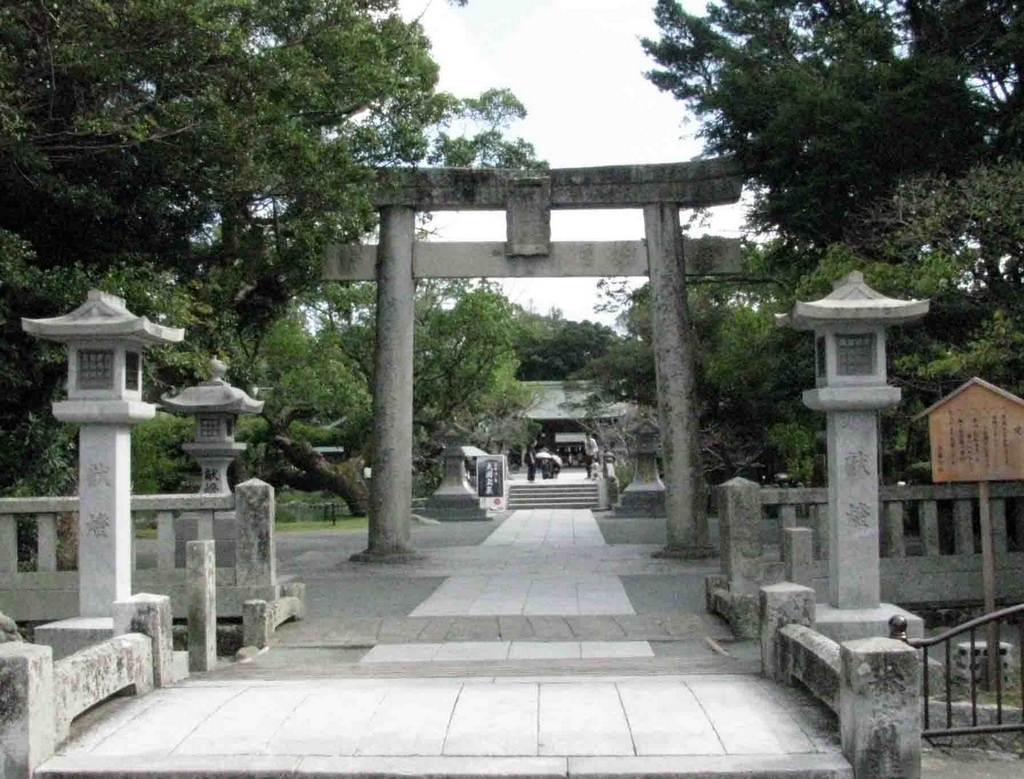 厳島神社                 宗像大社
鳥居は、大小2つの水平な梁を取り付けた2つの立ち柱から構成されています。
外部の俗界と内部の聖地を分離する象徴となっています。鳥居は空を飛ぶ鳥と
異形同音異義語あることに由来しています。また、神社の境内に来る聖なる
鳥のためにつくられた止まり木だとも言われています。