Glover Garden
Glover Garden is located on Minami-Yamate hill in Nagasaki-city, Glover Garden has nine
Western style buildings including the Glover's Residence built in 1863 by Japanese carpenter
Koyama Hidenoshin.
The Glover Residence is Japan's oldest wooden Western-style building and is the
UNESCO Wlorld Heritage registered in 2015 as Sites of Japan's Meiji Industrial Revolution
Tomas Glover Residence,

World Heritage

Former Mitsubishi second

dock house

Overlooking of Nagasaki

harbour
---
Glover's arms-importing operations played an important part in the Meiji Restoration, he built the 
first train line in Japan and he even helped establish the first modern Mitsubishi ship yard.
Inside of the residence
---
Nagasaki harbor view from Glover Gargen
 

 Venus Bridge

 

 Mitsubishi Heavey Industries,

 repair dock

 Giant Cantilever Crane,

 World Heritage
---
Golver Residence is generally believed to have been the scene of Puccini's opera, Madame Butterfly.
Inside the park is the life-size statue of the famous opera singer, Tamaki Miura, who received
international acclaim for her performance as Cho-Cho-san in Madam Butterfly.
---
Location of Nagasaki-city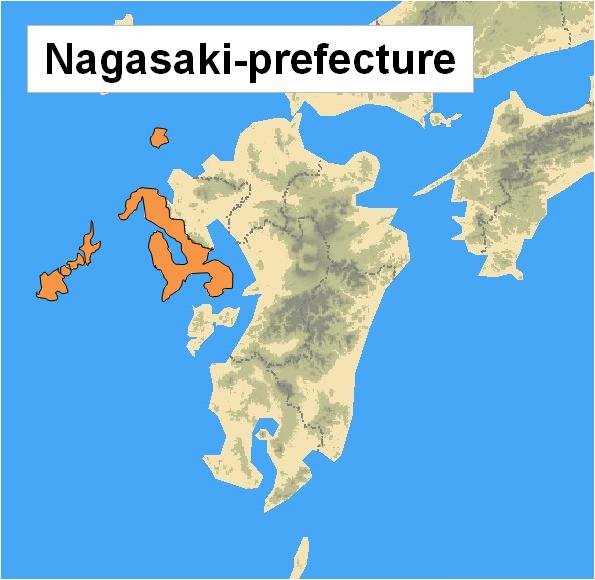 ---
General information  
Address

8-1 Minamiyamate-machi, Nagasaki-city

Access

10 minutes walk from Oura tensyudo-mae tram station

through in front of Oura Cathedral

Open hours

8:00 to 18:00, until 21:00 in summer time and peak season

Admission fee

JPY 610

Days closed

No closing days
---
Should you need further information please feel free to contact us.
Your equiry can be sent by selecting the Enquiry Form link below.
You can also contact us by e-mail at info@japan-kyushu-tourist.com
Tel :  +81-93-521-8897, Fax :  +81-93-521-8898
Address :  AIM buiding 6th floor, 3-8-1 Asano, Kokura-kitaku, Kitakyushu-city, Fukuoka-prefecture 
---
 HOME    About us   Our Services    Terms and Conditions
---