Damaged Torii at Sanno Shrine
The damaged Torii ( stone archway on the path to a shrine ) by the atomic bombing
is located about 800 m southeast of Ground Zero located in the present Nagasaki
Peace Memoial Park.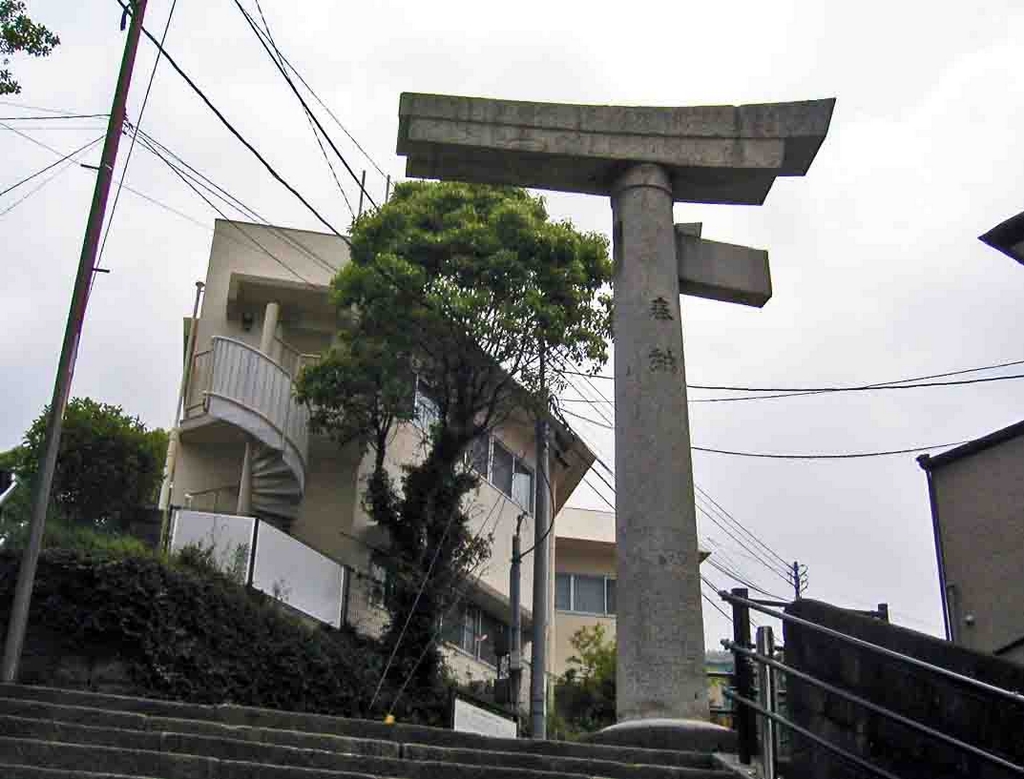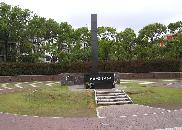 The pillar and beams on the side near Ground Zero were slapped down by the blast,
leaving only half of the structure standing.
This strange damage was caused by exposure to a brief but tremendous blast stone.
The blast wind shifted the beam at the top of Torii, grazed the surface of pillar facing
Ground Zero and erased the names of donators that had been engraved there.
One of the few relics of the atomic wasteland still standing on its original site, this
Torii speaks silently of the awesome power generated by the atomic bomb explosion.
---
About us Tailor-made tour Self-guided tour Golf tour Study tour Contact us
Kyushu Travel Guide Suggested itinerary Blog & local News About Japan 日本語


---