Tailor-made tour in Kyushu
Kyushu has rich landscapes including Nature and diverse Cultures including food cultures.
It has a variety of histories all over Kyushu, and Nature and Urban are harmonized.
And also, Kyushu is known as 'Onsen island' and there are many Onsen resorts to stop into
while you're travelling around.  
Our Tailor-made tour is offered as a package tour exclusively for you.
We have the following two styles of Tailor-made tour to help you select the suitable tour.
---
The journey to explore by yourself independently without a escorted

Tour leader or Tour guide.  Our Self-guided tour make it easy to explore

Kyushu by yourself with our support every step of the way.

Mainly use JR and local transportation, and also use Private vehicle for 

a smooth trip in the areas where local transportations  are not convenient.  
For more information e-mail us :  info@japan-kyushu-tourist.com  or call : +81-93-521-8897
---
Location of Kyushu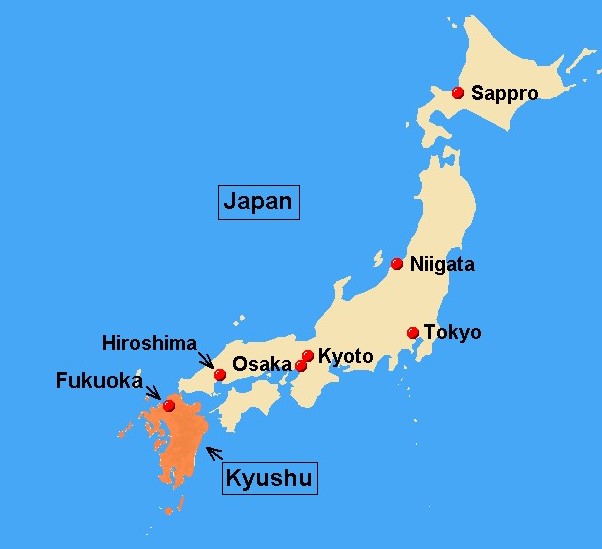 ---
Featured destinations in Kyushu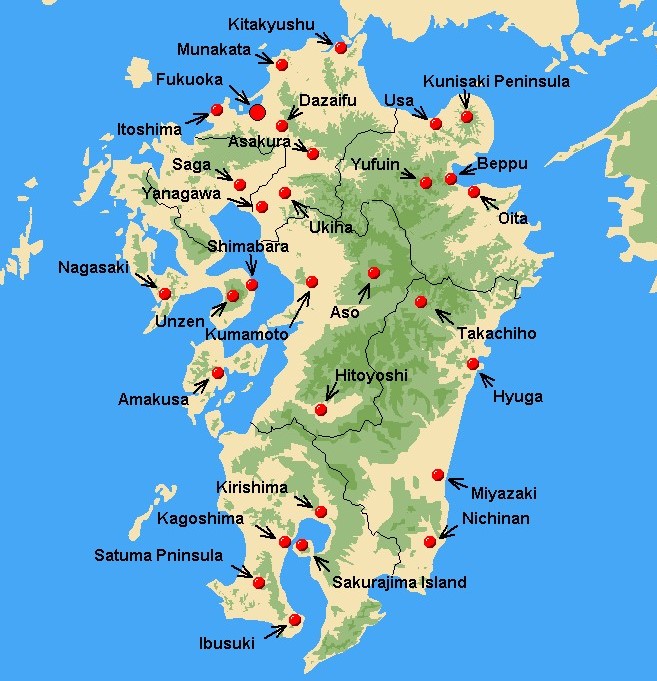 ---
Tour results
We are offering various types of tours, and the tour results up to now are shown links below.      
Tailor-made tour     Study tour     Golf tour
---
 Home  Tailor-made tours Study tours Christian Pilgrimage tours Golf tour   Kyushu tour packages 
---