Kawachi Wisteria garden & Kitakyushu one-day tour
The tour is the customized private tour to travel in Kitakyushu-city  including Kawachi Wisteria garden,
operated during Kawachi Wisteria blossom period from mid-April to mid-May depending on the
Wisteria condition.
---
 Location of Kitakyushu-city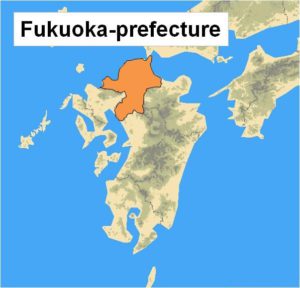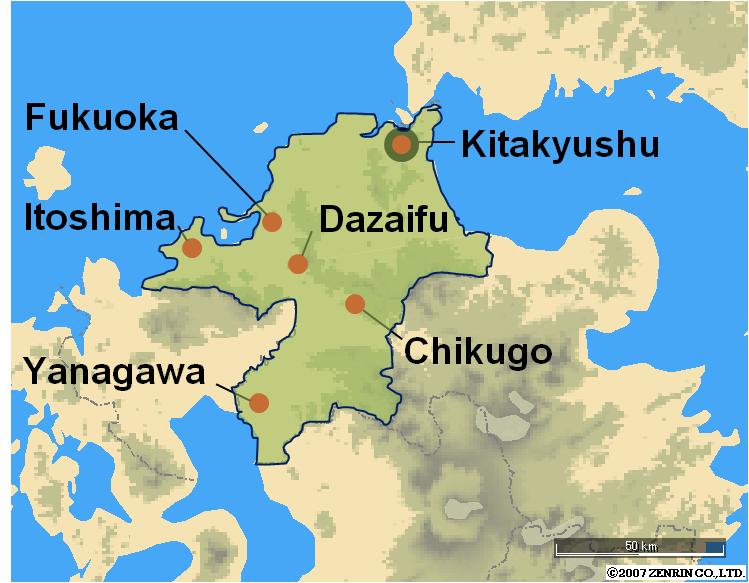 ---
Tour conditions 
The tour is the private tour exclusively for your group.
・Minimum number : 2 person
・Maximum number : 8 person
・Start and end of the tour is 

Fukuoka–city

, please specify the place where you want
・Tour date : please specify the date
・Chartered vehicle with English speaking driver 
---
Itinerary
The suggested itinerary is shown below, however we can customized as per your requirement.
8:30 depart Fukuoka-city
  lunch at Kokura
Transfer to  Fukuoka-city
17:30 arrive Fukuoka-city
---
Where to visit
Kawachi Wisteria Garden is a private garden at the Mountain foot of Sarakura in Kitakyushu-city
and famous for its spectacularly presented, large numbers of wisteria flowers.
---
The first-class civil construction heritage.  The triggered the registration of UNESCO World Heritage, 
Sites of Japan's Meiji Industrial Revolution.  The Kawachi Reservoir was constructed for the industrial 
water supply to Yawata Steel Works. 
---
Hosokawa Tadaoki commenced the construction of Kokura Castle in 1602 and spent 7 years to
completed it. The castle had a fivefold and six layered donjon and it was built in the architectural 
style called "Kara-zukuri".
Then, it served as a residence of the Ogasawara clan. In 1866, it was
burnt down by the Choshu
War, and the existing castle was reconstructed in 1959.
---
Must visit distination in Kitakyushu-city, Dr. Albert Einstein awarded Nobel Prize in Physic visited
Moji in 1922, and he acclaimed that everything could see were ARTS The exotic district of Mojiko
Retro. Moji-ko Port flourished following its 1889 designation as a Special National Port for exporting 
coal and other products. Close to China, it served as a trading port making an important contribution
to modernization of Japan.
---
How to book
If you would like to book this Tailor-made tour, all you need to do is make an enquiry 
using our Enquiry Form or e-mail at info@japan-kyushu-tourist.com
You can also give us a call at +81-93-521-8897
All of our Tailor-made tours are completely flexible, so if you like what you see here but would
like to make a few changes – where it's to add in destinations, request special experiences,
upgrade accommodation or plan extra nights – please don't hesitate to get in touch and our
expert consultants will help you tailor a trip to suit you.
---
Home  Tailor-made tours Study tours Christian Pilgrimage tours Golf tour  Kyushu tour packages
---