Miyazaki Shrine
Miyazaki Shrine is the oldest and most important shrine in the city. Dedicated to Emperor
Jimmu, the mythical first emperor of Japan, it is said to have been established over 2600
years ago.
---
The shrine's buildings, constructed of simple, unpainted cedar, sit in the center of a large,
quiet forest.  Festivals and other events such as horseback archery competitions (yabusame)
are held during the year on the wide path under the trees.
---
Location of Miyazaki & Nichinan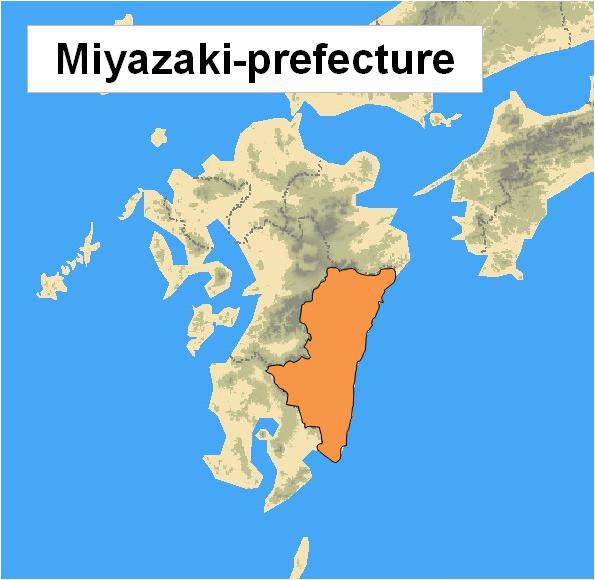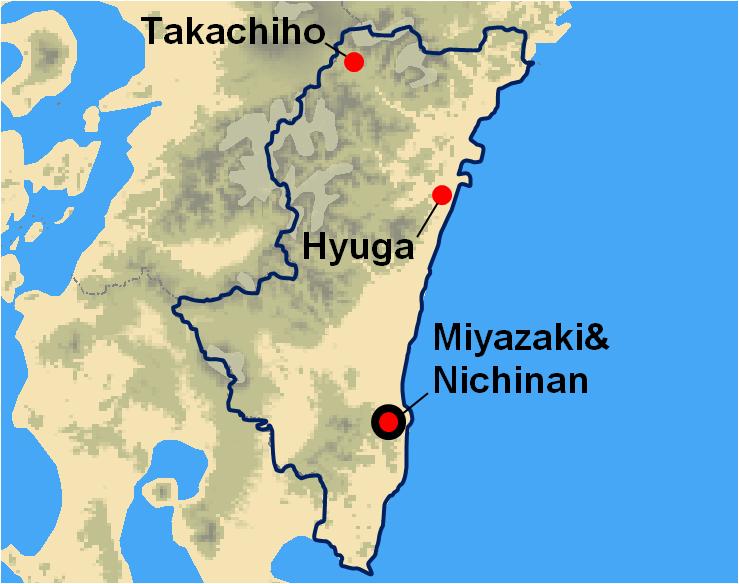 ---
General information  
Address

2-4-1 Jingu, Miyazaki-city, Miyazaki-prefecture

Access

10 minutes by a vehicle from JR Miyazaki Station 

30 minutes by a vehicle from JR Miyazaki Airport 
---
Should you need further information please feel free to contact us.
Your equiry can be sent by selecting the Enquiry Form link below.
You can also contact us by e-mail at info@japan-kyushu-tourist.com
Tel :  +81-93-521-8897, Fax :  +81-93-521-8898
Address :  AIM buiding 6th floor, 3-8-1 Asano, Kokura-kitaku, Kitakyushu-city, Fukuoka-prefecture 
---
 HOME    About us   Our Services    Terms and Conditions
---