Atomic Bomb Museum
Atomic Bomb Museum opened in Nagasaki Peace Park in 1996 as part of the 50th anniversary
project for the Nagasaki atomic bombing.

---
The museum replaced Nagasaki International Cultural Hall, where a number of artifacts related to
the atomic bombing were exhibited.
---
In addition to these artifacts, the museum exhibits a number of photograph that depict the devastation
caused by atomic bomb showing the lead-up to this tragic day, the history of the development of
nuclear arms and our desire for peace.
---
Pope Francis visited Nagasaki on November 24, 2019.
---
General information
Address

7-8 Hirano-machi, Nagasaki-city

Access

5 minutes walk from Genbaku-shiryokan Tram Station 

Open hours

8:30 to 17:30  September to December

8:30 to 18:30  May to August

8:30 to 20:00  August 7 to 9

Admission fee

JPY 200

Days closed

December 29 to 31
---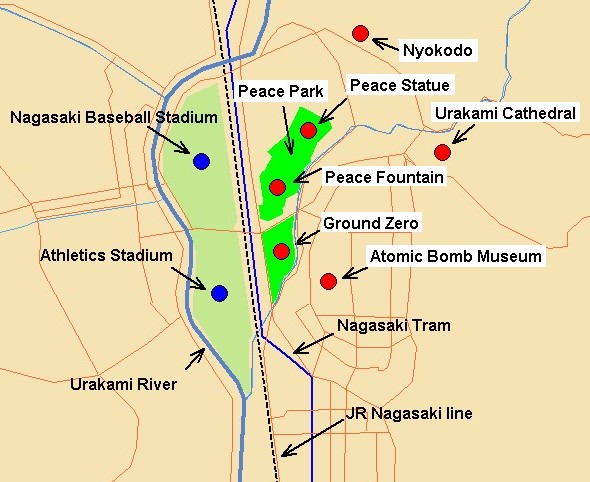 ---
 Home  Tailor-made tours Study tours Christian Pilgrimage tours Golf tour   Kyushu tour packages 
---