Nagasaki-bana Cape in Kunisaki peninsula
Beautiful Resort Park facing to Suo Sea, located in the northern part of Bungo Takada-city,
the tip of the Kunishin peninsula.  The cape that faces the Suo Sea, and protruding like a
"nose" . The resort park features a beach, a campsite, restaurant and more. The entire
premises gets painted beautifully with colors of each and every seasonal flower in season.
There are also the Lodge and Auto Camping site. 
---
---
General information  
Address

Mime, Bungo-Takada-city, Oita-prefecture

Access

80 minutes by a vehicle from JR Beppu

80 minutes by a vehicle from Yufuin

40 minutes by a vehicle from Usa

70 minutes by a vehicle from Nakatsu-city

110 minutes by a vehicle from Kitakyushu-city

150 minutes by a vehicle from Fukuoka-city
---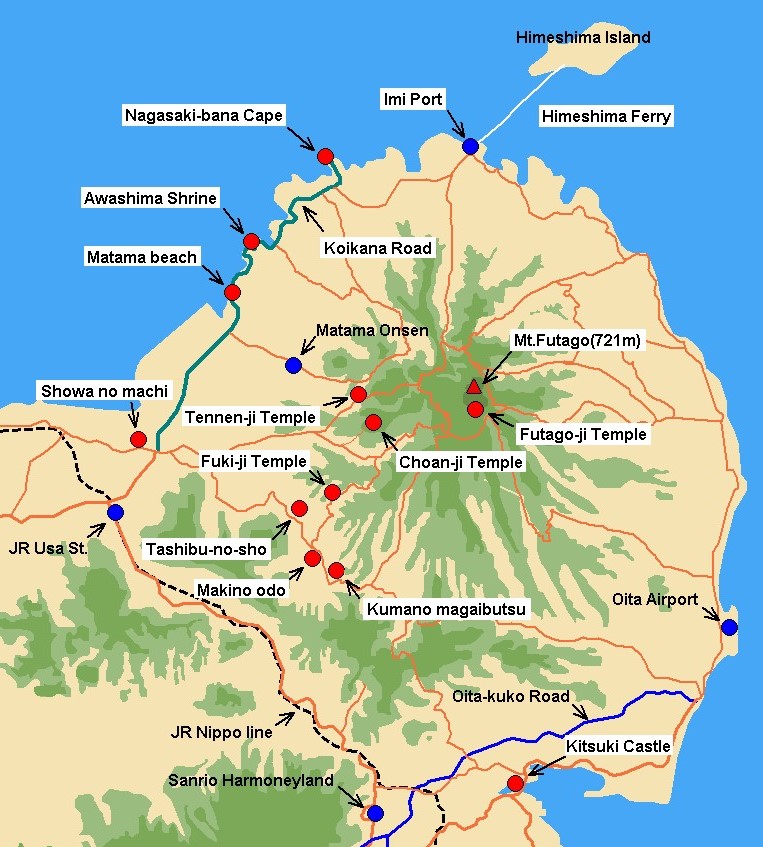 ---
Home  Tailor-made tours Study tours Christian Pilgrimage tours Golf tour Kyushu tour packages
---