Oura Cathedral
The Cathedral is one of the significant Christian Pilgrimage site in Japan.  Established 1865,
this church is officially known as "Oura Cathedral, the Church of 26 Martyrs." It was built by
the French priest Bernard Petitjean of Fier who had been dispatched by the Foreign
Missionary Church of Paris to dedicate prayers to the 26 saints martyred on Nishizaka hill.
For this reason, the church faces Nishizaka hill. It was designated as a National Treasure in
1933 for its value as Japan's oldest Gothic-style Cathedral.
---
"On March 17, 1865, a group of peasants from Urakami came to the church and professed
their faith to Father Petitjean, thus revealing that Christianity had survived through the 
centuries of persecution. The white marble statue of the Holy Mother at the entrance was built
in commemoration of the dramatic discovery of the "Hidden Christians.
---
Pope John Paul II visited here in 1981, and Saint Teresa of Calcutta commonly known as
Mother Teresa visited in 1982
.
---
 General information  
| | |
| --- | --- |
| Address | 5-3 Minamiyamate, Nagasaki-city |
| Access | 10 minutes walk from Oura tensyudo-mae tram station |
| Open hours | 8:00 to 17:45 |
| Admission fee | JPY 1,000 |
| Days closed | No closing days |
---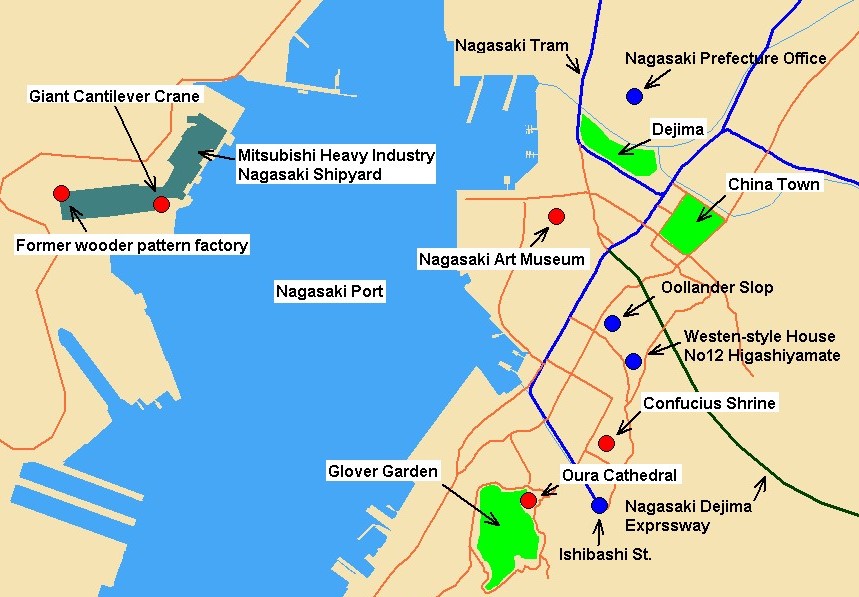 ---
 Home  Tailor-made tours Study tours Christian Pilgrimage tours Golf tour   Kyushu tour packages
---