Usa Shrine
One of the most beautiful Shrine in Japan, the head shrine of Hachiman Shrine that is 
composed 44,000 shrines that dedicated to the Hachiman Deity.
Emperor Ojin, who was deified as Hachiman-jin  (the tutelary god of warriors),
is said
to be
enshrined in all the sites dedicated to him; and the first and earliest of these was
at Usa in the
early 8th century.
The Shrine is
was founded in 727.
---
Exploring the shrine
| | | |
| --- | --- | --- |
|         Main gate, Torii |           2nd gate, Torii |    Chozusha, purification place  |
---
 Chozusha, purification

 place

               To purify 

       Dedication of Sake
---
| | | |
| --- | --- | --- |
|   Approach to the Shrine |              Shrine Gate |          Hachiman Deity |
---
| | | |
| --- | --- | --- |
|              Lantern |      Gourd for good fortune |  Omikuji, Fortune telling paper    |
---
| | | |
| --- | --- | --- |
|       Shrine main building |             Sacred tree |   Lantern for Hachiman Deity |
---
 Location of Usa & Ajimu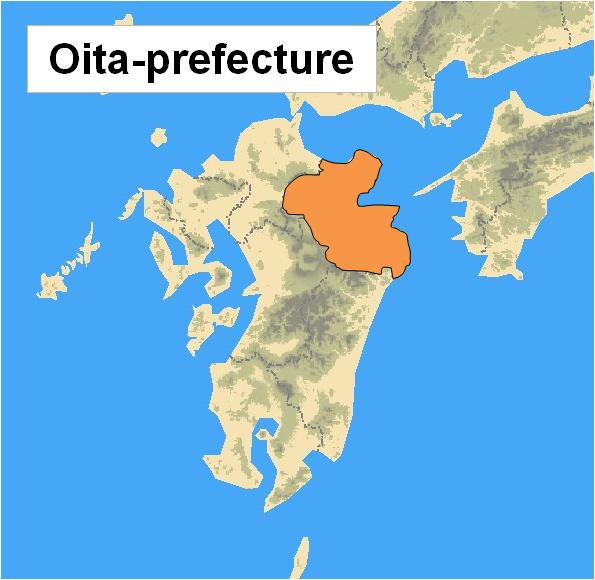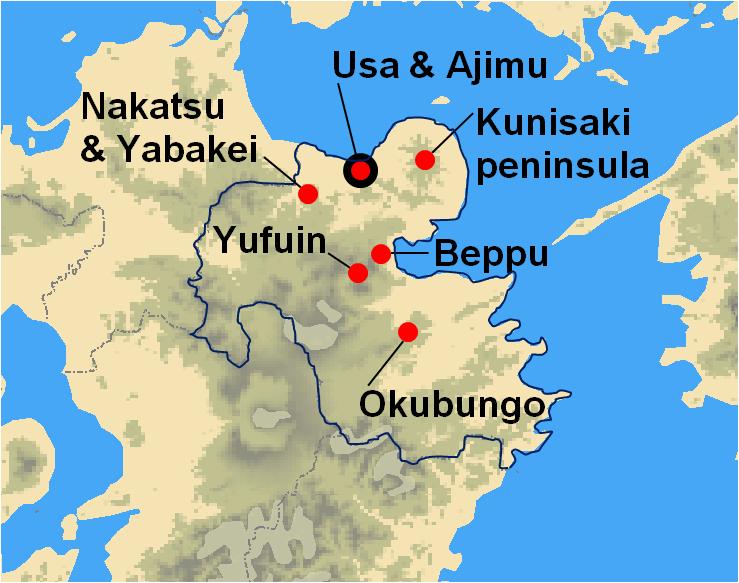 ---
General information  
Address

2859 Minami-Usa, Usa-city, Oita-prefecture

Access

50 minutes by a vehicle from JR Beppu

50 minutes by a vehicle from Yufuin

15 minutes by a vehicle from Bungo-takada-city

40 minutes by a vehicle from Nakatsu-city

80 minutes by a vehicle from Kitakyushu-city

110 minutes by a vehicle from Fukuoka-city

Open hours

April to September : 5:30 to 21:00

October to March : 6:00 to 21:00 except for January 1 to 3

Admission fee

No fee is required

Days closed

No closing days
---
Home  Tailor-made tours Study tours Christian Pilgrimage tours Golf tour   Kyushu tour packages 
---