Site of Dazaifu Government Office
Government site of Ancient Kyushu.
Known as TOFURO, the site was used during the Nara (710 to 794 AD) and Heian (794 to 1185 AD) 
period. The Dazaifu was responsible for supervising Japan's maritime frontier, as well as for
administering the nine provinces and two island of the Saikaido (modern Kyushu).
 In those days, a great edifice with vermillion columns and tiled roof stood at the foot of Mt. Ono, but
today all that remains is a park containing the huge foundation stones of the original building.
---
 Location of Dazaifu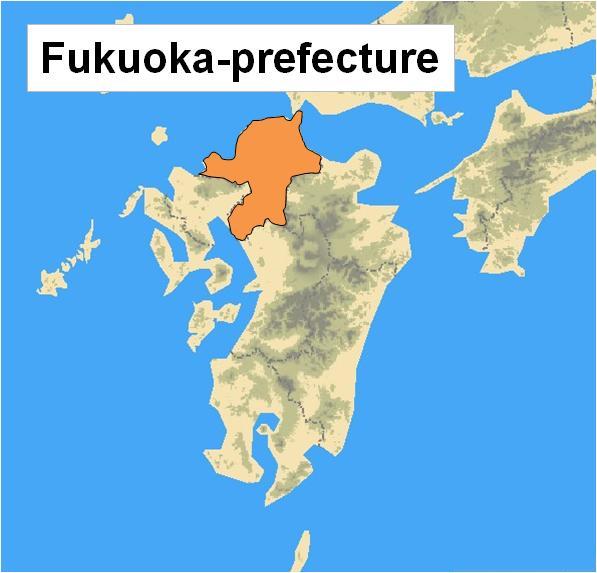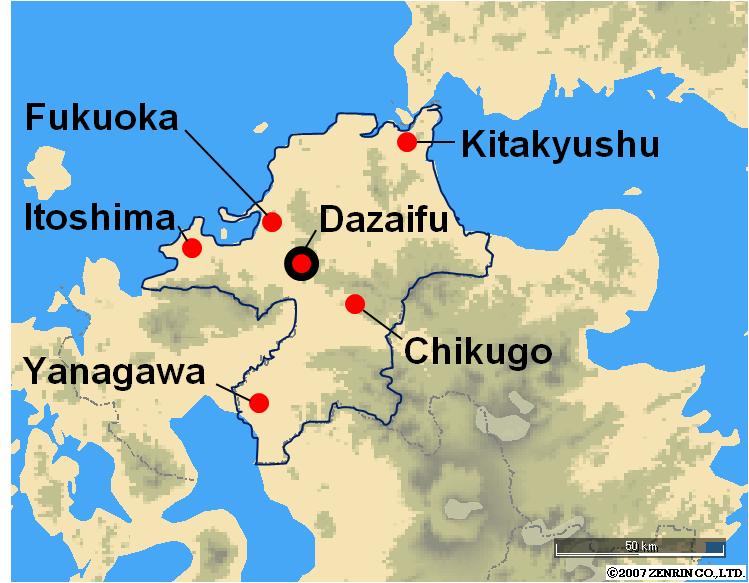 ---
General information  
Address

4-6-1 Kanzeonji, Dazaifu-city, Fukuoka-prefecture

Access

20 minutes walk from Nnishitetsu Dazaifu station

30 minutes by a vehicle from Fukuoka Airport

30 minutes by a vehicle from JR Hakata station
---
Should you need further information please feel free to contact us.
Your equiry can be sent by selecting the Enquiry Form link below.
You can also contact us by e-mail at info@japan-kyushu-tourist.com
Tel :  +81-93-521-8897 ,  Fax :  +81-93-521-8898
Address :  AIM buiding 6th floor, 3-8-1 Asano, Kokura-kitaku, Kitakyushu-city, Fukuoka-prefecture 
---
 HOME    About us   Our Services    Terms and Conditions
---