Fukuoka Citizens' Disaster Prevention Center
The Center has been built to enable citizens to actually experience various types of disasters
and obtain information on how to handle these disasters.
---
What to learn  
Guidance theater
Learn about disaster prevention on huge screen
---
Fire fighting drill
You will learn the correct way to extinguish a fire. A projector will create various fire
situations that you can practice fire extinguishing with.
---
Earthquake simulation
Experience the shaking ground during earthquakes from 1 to 7 on the intensity scale.
You can also see the effect of earthquakes.
---
Strong wind simulation
How much wind can you endure?
Experience wind traveling at velocity of up to 30 m/sec
Fire simulation
The force of smoke is terrible. As if in a real fire, evacuate quickly through a maze of
doors while practicing effective postures for prevention of asphyxiation.
---
General information  
Address

1-3-3 Momchihama, Sawara-ku, Fukuoka-city

Access

20 minutes walk from Nishijin Subway Station

20 minutes by a vehicle from Fukuoka Airport

15 minutes by a vehicle from JR Hakata station

30 minutes by a vehicle from Dazaifu

30 minutes by a vehicle from Itoshima

70 minutes by a vehicle from Yanagawa

70 minutes by a vehicle from Kitakyushu-city

Open hours

9:30 to 17:00

Admission fee

No fee is required

Days closed

Monday, last Tuesday of the month, December 28 to January 4
---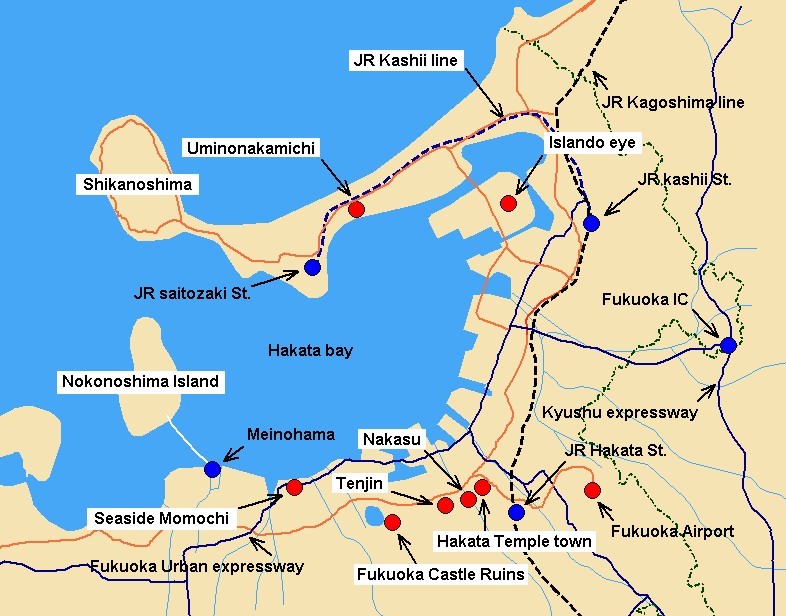 ---
Home  Tailor-made tours Study tours Christian Pilgrimage tours Golf tour Kyushu tour packages
---