Japan's Industrial modernization tour in Kitakyushu
This tour Introduces how Japan has become the world's most industrialized country in the short
period.  Japanese industry at the end of 19th century was 200years behind. After Mathew C Perry
came to Japan in 1853, Japan's industrial Revolution was started. Since Japan's modern Steel
Industry operation commenced In 1901 in Kitakyushu, Japan became the world's leading
industrialized country in only 100 years.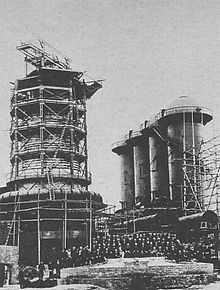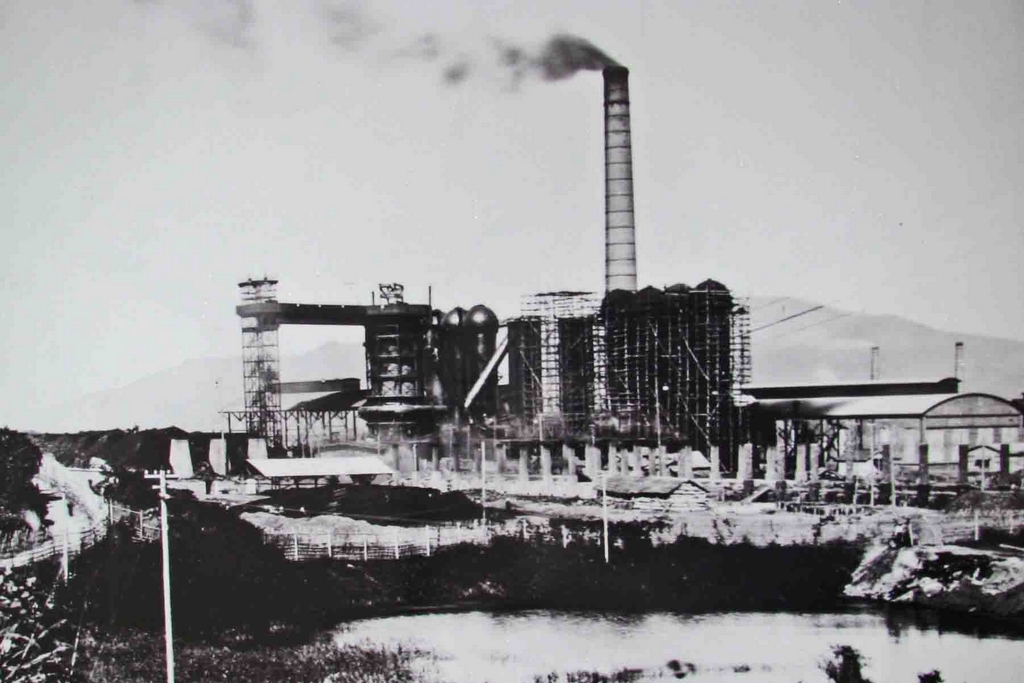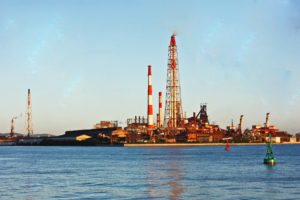 Under construction                  Operation start in 1901                                 Now  2019 
---
Tour conditions 
The tour is the private tour exclusively for your group.
・Minimum number : 2 person
・Maxum number : 30 person
・Start and end of the tour is Fukuoka-city, please specify the place where you want
・Tour date : please specify the date
・English speaking tour attendant escorts your journey to produce a pleasant trip.
・Chartered vehicle is utilized as per number of person.
---
Itinerary
8:30 leave hotel in Kitakyushu
Kitakyushu Innovation Gallery Studio
UNESCO World Heritage The First Head Office of the Imperial Steel Works 
lunch
Nippon Steel / Yawata Works company visit
17:30 arrive Hotel in Kitakyushu
Option : the following sites can be arranged as a option.
---
Where to visit and what to learn
Kitakyushu Innovation Gallery Studio
Museum of Industrial Technology, in April 2007, based on this theme of "innovation, " the Kitakyushu
Innovation Gallery & Studio (KIGS) opened in Yahata, Higashida, where Japan's mordern steel industry 
operation was started. 
Museum of Industrial

Technology

Introduce World Heritage,

Meiji Japan's Industry Revolution

Introducing Industry innovation

history of Japan
---
The only one in the world, the Blast Furnace which was actually used until 1972, is preserved as it was.  
This place is the birth place of Japan's modern steel industry began in 1901 and It contributed greatly
to the development of the Japanese steel industry.
| | | |
| --- | --- | --- |
|   Blast Furnace |     Cast house floor   |    Torped car |
---
The First Head Office of the Imperial Steel Works  / UNESOC World Heritage
Built in 1899, ahead of production facilities. It is an architectural fusion of Japanese and
European design, a two story red brick building with bilateral symmetry and a central dome
set in a Japanese tile roof.  The building has been registered on UNESCO World Heritage
in 2016, which has seen the history of Japan's Industry modernization up to now.
 

Introduce the history of

Japan's Industry modernization

accomplished here

 

The history of Japa's Industrial

modernization has been

commenced here

 

The red brick building is

UNESCO World Heritage,

which was black painted

during the War period
---
The reservoir for supplying water to Yawata Steel Works; the construction took 8 years and was
completed in 1927. The concept of the designer Hisanori Numata was "Civil engineering is an
eternal monument".The Dam in harmony with nature, is imaged European Castle. 
Reservoir, constructed for the

industrial water supply to

Yawata Steel Works

Unprecedented design in the 

world has been applied to

harmonize with nature 

First-class civil construction

heritage
---
Nippon Steel / Yawata Works
Japan's first modern steel making company established in Kitakyushu in 1901.  Now, becoming
the best steel maker with World-leading capabiities.  Process of steel making can be learned to
visit Blast Furnace and Hot rolling mill plants.
The Exhibition hall, introduce

the Steel making process and

history of Nippon Steel

Visit Tobata No. 4 Blast Furnace,

where more than 12,000 ton

melted iron with 1500 degree celsius is produced a day

Visit Hot Strip Mill where

1 to 2.5mm thin plates is

produced from 250mm

thick plates
---
Option
Dr. Albert Einstein awarded Nobel Prize in Physic visited Moji in 1922, and he acclaimed that
everything could see were Arts. The exotic district of Mojiko Retro is visited by more than 2 
million tourists a year. Moji-ko Port flourished following its 889 designation as a Special National
Port for exporting coal and other products. 
 

 Mitsui Club, Dr. Albert Einstein

 stayed in 1922

 

Kaikyo Plaza, the shopping

and restaurant area

 

 Time back to 100 year ago,

 enjoy romantic atomosphere

 and beautiful harbor
---
The hight of the mountain is 622 meters from sea level. In 10 minutes, you can reach the summit 
from the Cable Car Station using the Cable car and the Slope car.  At the top you are presented
with a magnificent and spectacular view of Kitakyushu. ​
| | | |
| --- | --- | --- |
|  Cable car |   Slope car |      View from the summit |
---
Should you need further information please feel free to contact us.
Your equiry can be sent by selecting the Enquiry Form link below.
You can also contact us by e-mail at info@japan-kyushu-tourist.com
Tel :  +81-93-521-8897, Fax : +81-93-521-8898
Address :  AIM buiding 6th floor, 3-8-1 Asano, Kokura-kitaku, Kitakyushu-city, Fukuoka-prefecture 
---
 HOME    About us   Our Services    Terms and Conditions
---