Sakura-jima Island travel guide
Sakura-jima Island in Kagoshima Prefecture is an active volcano with three peaks, 
Kita-dake, Naka-dake and still active Minami-dake. Formerly an island, it became connected
with the Osumi Peninsula in 1914 when lava from its summit closed the channel between
the two.  The huge eruption started again in 1955, followed by eruptions 10 to 500 times 
every year. This area is famous for "Sakura-jima Daikon" Japan's largest radish weighing
up to 30 kilograms.
---
Access to Sakura-jima Island 
Sakura-jima Ferry connects Kagoshima-city and Sakurajima in 15 minutes and is
operated for 24 hours.
| | | |
| --- | --- | --- |
|  Kagoshima port |  To Sakura-jima Island |   Sakura-jima Island |
---
Exploring Sakura-jima Island 
| | | |
| --- | --- | --- |
|    Michino eki Sakura-jima | Kinko Bay from Sakura-jima | Kinko Bay from Sakura-jima |
---
| | | |
| --- | --- | --- |
|        Yunohira Observatory |         Yunohira Observatory |    Stand at the Observatory |
---
| | | |
| --- | --- | --- |
|   Arimura Lava Observatory |             Lava Observatory |              Lava Observatory |
---
| | | |
| --- | --- | --- |
|      Lava Observatory |        Lava Observatory |        Lava Observatory |
---
General information  
Access to Sakurajima Ferry Kagoshima port
  45 minutes by a vehicle from Kagoshima Airport
  15 minutes by a vehicle from JR Kagoshima-chuo Station
Access to Sakurajima
  15 minutes by Sakurajima Ferry from Kagoshima port to Sakurajima port
---
Sakura-jima Island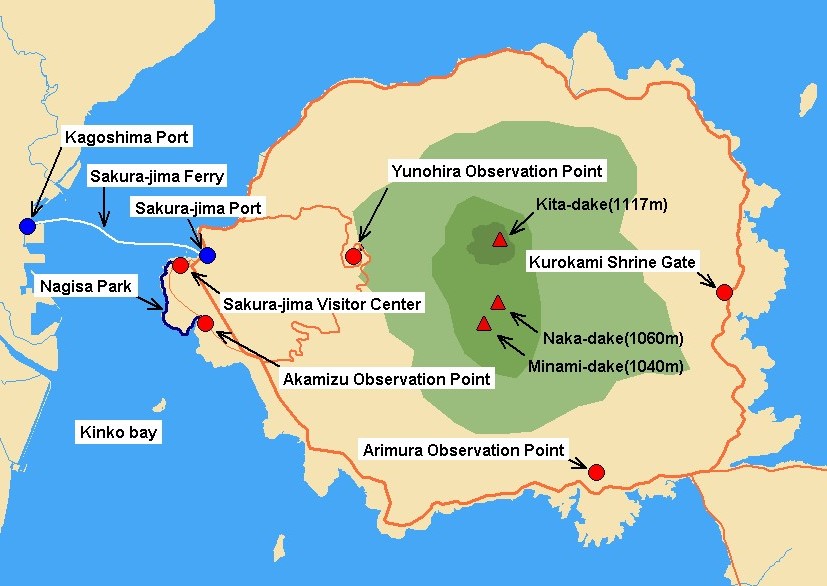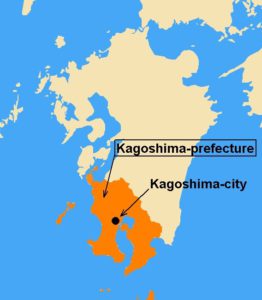 ---
Home Tailor-made tours Study tours Christian Pilgrimage tours Golf tour Kyushu tour packages
---