Tanga Market
Typical Japanese market, known as "the kitchen" in Kitakyushu-city.  There are more than
120 shops in the 180 metre-long arcade. Here you get a true taste of the culture and sample
the real life style  of the people living in Kitakyushu. You can find fresh, inexpensive fish,
vegetables and meats, as well as local specialties such as karashi mentaiko  ( fish roe seasoned
with tasty spices and sauce) and nukamiso daki (boiled fish with paste made from rice bran 
and soy beans).
​
---
---
Tanga Yatai
At night time, food stalls called Yatai open in the square in front of Tanga Market.
Here you can try delicious oden (a stew made from various ingredients) and ramen.
---
 General information  
Address

Uomachi, Kokura-kitaku, Kitakyushu-city, Fukuoka-prefecture

Access

15 minutes walk from JR Kokura Station through Kyomachi and Uomachi

   arcade shopping street

10 minutes walk from Kokura Castle and River Walk Kitakyushu
---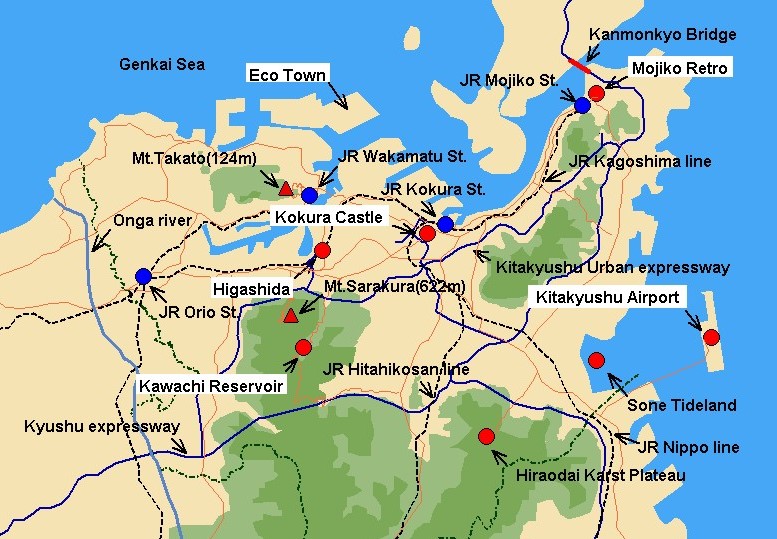 ---
Home  Tailor-made tours Study tours Christian Pilgrimage tours Golf tour   Kyushu tour packages 
---