Urakami Cathedral
Construction of the original Urakami Cathedral, a brick Romanesque building, began in 1895,
after a long-standing ban on Christianity was lifted.
When completed in 1914, it was the largest Catholic church in East Asia.
---
The Atomic bomb dropped on August 9, 1945 explored in Urakami, only 500m from the cathedral,
which was completely destroyed.
What remained of the cathedral is now on display in the Atomic Bomb Museum.
A replacement was built in 1959, and remodeled to more closely resemble the original in 1980.
---
The nearby the Ground Zero in Peace Park contains remnants of the Ruins of Urakami Cathedral
---
General information  
Address

1-79 Moto-machi, Nagasaki-city

Access

8 minutes walk from Heiwa koen Tram Station 

Open hours

9:00 to 17:00

Admission fee
No fee is required, p

lease donate to the donation box

Days closed

No closing days
---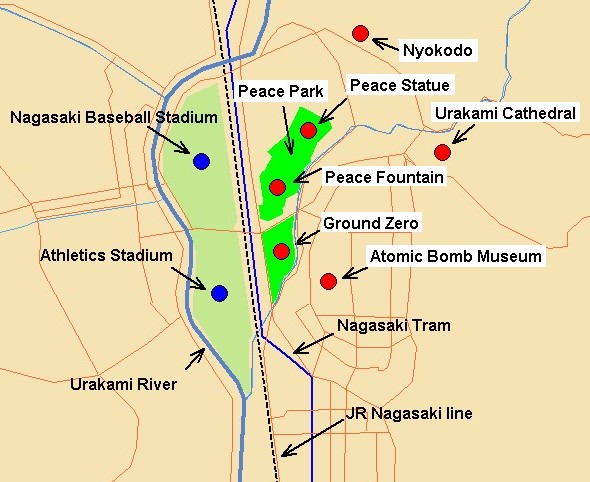 ---
Home  Tailor-made tours Study tours Christian Pilgrimage tours Golf tour   Kyushu tour packages 
---