Yame Fukushima
White-walled townscape, Fukushima area is designated as an important traditional buildings
preservation area by the Japanese government.
---
Since the Edo Era (1603 – 1868), the area has flourished as an economical and political base,
and many merchant houses which retain the atmosphere of that time remain even today, mainly
in the towns of Miyano, Kyo, and Furumatsu.
---
The folk performing art "Fukushima Lantern Dolls" is performed at Fukushima Hachimangu
Shrine in Miyano Town around September 23 of every year. *Various events take place
throughout the year (Yame Paper Lantern Festival, Yame White Wall Gallery Tour, etc.).
---
General information  
Address

Motomachi, Yame-city, Fukuoka-prefecture

Access

60 minutes by a vehicle from JR Hakata station (Fukuoka-city)

40 minutes by a vehicle from Yanagawa

40 minutes by a vehicle from Asakura

35 minutes by a vehicle from Kurume

100 minutes by a vehicle from Kitakyushu-city
---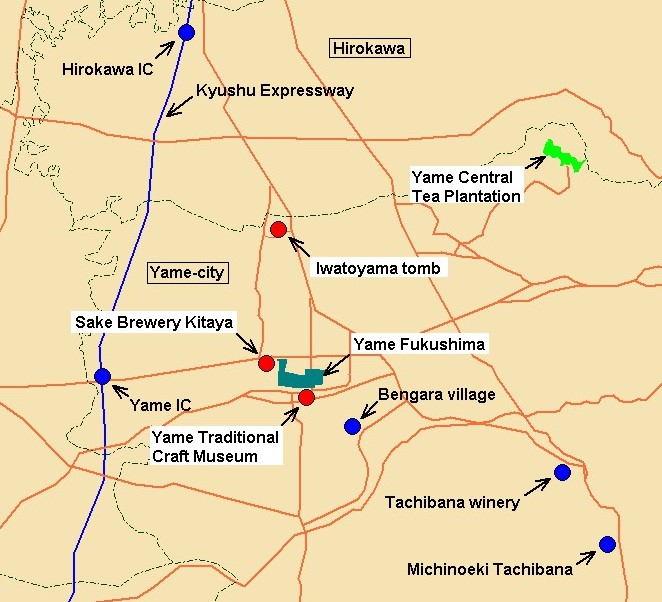 ---
Home  Tailor-made tours Study tours Christian Pilgrimage tours Golf tour Kyushu tour packages
---