Kawachi Wisteria Garden
Selected as a beautiful place of the real world 10.   Kawachi Wisteria Garden is a private
garden at the Mountain foot of Sarakura in Kitakyushu-city and famous for its spectacularly
presented, large numbers of wisteria flowers. The garden is opened to the public seasonally
during the wisteria season which usually peaks around late April to middle of May.
---
The garden's most prominent features are two, roughly 100 meter long tunnels made of wisteria
trees of differing varieties and colors, ranging from white to dark purple.
---
Featured tours related to Lawachi Wisteria garden  
Kawachi Wisteria garden & Kitakyushu one-day tour         
The tour is the customized private tour traveled in Kitakyushu-city including Kawachi Wisteria
garden, operated during Kawachi Wisteria blossom period from mid-April to mid-May depending
on the Wisteria condition.
---
 Location of Kitakyushu-city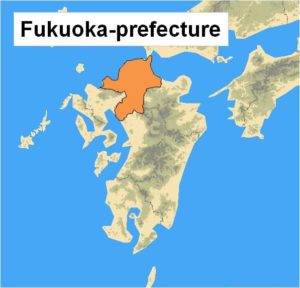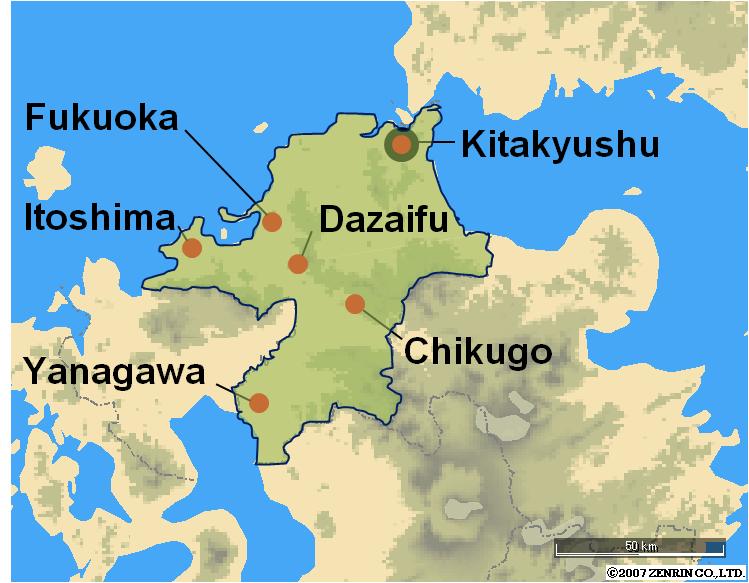 ---
General information  
Address

2-2-48 Kawachi, Yahata-higashiku, Kitakyushu-city, Fukuoka-prefecture

Access

25 minutes by a vehicle from JR Kokura station

70 minutes by a vehicle from Fukuoka-city

Open hours

9:00 to 17:00

Middle of April to middle of May

Admission fee

JPY 500 to 1,500 depending on blossom condition
---
Should you need further information please feel free to contact us.
Your equiry can be sent by selecting the Enquiry Form link below.
You can also contact us by e-mail at info@japan-kyushu-tourist.com
And we would love to chat about your travel plans on the phone as well,
please ring our office a call in English    Tel : +81-93-521-8897
---
 HOME    About us   Our Services    Terms and Conditions
---