Sotome Pilgrimage sites
The mission base of de Rotz, who dedicated himself to assisting the needy.
When he discovered the underground Christians, Petitjean realized that there were
many other Christians hiding in the Sotome region. He appointed de Rotz as the
parish priest of the Shitsu and Kurosaki districts.
---
On an elevation commanding a view over the Sea of Goto, he established a church
at his own expense. The building was extended and renovated again and again.
A statue of Mary that he ordered from France is standing in the bell tower.
---
The peaceful Sotome, the setting of Endo Shusaku's novel Silence.
Sotome area of Nagasaki-city has an abundance of natural beauty in its sea, mountains and
rivers. It also is blessed with a unique history and culture of Christianity.
In particular, the area in which the Endo Shusaku Literary Museum stands is known as the site
of a Christian village, one of Endo's most notable work, Silence, is set here.
The Church is located in Kurosaki district, where was place of the setting for Endo Shusaku's
novel Silence. In 1897, the foundations were laid down according to Father
de Rotz's design. Construction followed and in 1920 the church was completed. The followers
built it brick by brick with their own hands. The modest design serves to bring out the beauty
of the bricks.
---
Michino-eki, Road Station
 Location of Nagasaki-city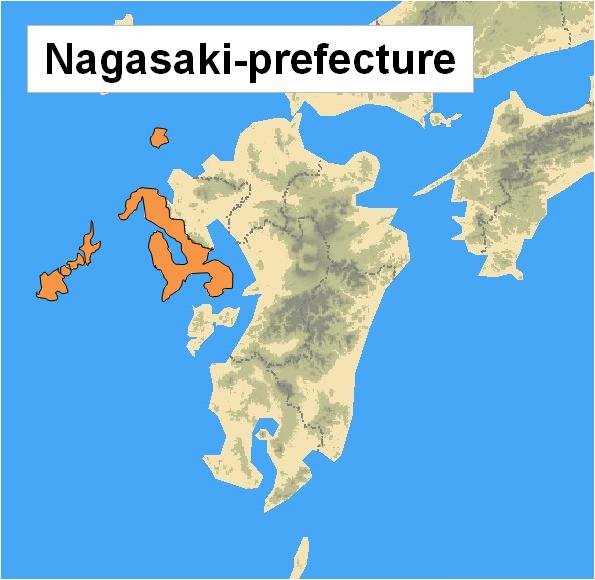 ---
General information  
| | |
| --- | --- |
| Address | Shitsu, Nagasaki-city |
| Access | 50 minutes by a vehicle from JR Nagasaki Station |
---
Should you need further information please feel free to contact us.
Your equiry can be sent by selecting the Enquiry Form link below.
You can also contact us by e-mail at info@japan-kyushu-tourist.com
Tel :  +81-93-521-8897, Fax :  +81-93-521-8898
Address :  AIM buiding 6th floor, 3-8-1 Asano, Kokura-kitaku, Kitakyushu-city, Fukuoka-prefecture 
---
 HOME    About us   Our Services    Terms and Conditions
---