Sakitsu Village
Sakitshu is a Christian Pilgrimage site and has been registered on UNESCE World Heritage
as Hidden Christian site Hidden Christian Sites in the Nagasaki Region.
A Gothic-looking church is located on a cove of a fishing village. In 1934, a French priest
Augustin Halbout MEP purchased the premises of the former village headman and built a
wooden and concrete finished church, with Tetsukawa Yosuke's design and construction.
He placed the altar at the very site where fumie or a test to ensure non-allegiance to
Christianity had been conducted.
---
 Location of Amakusa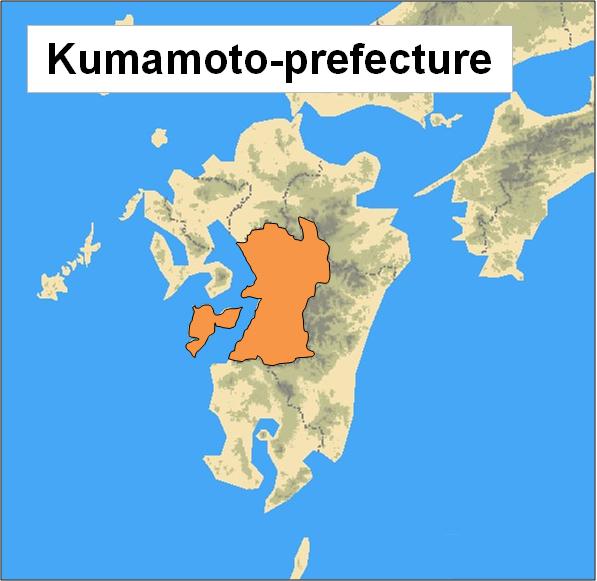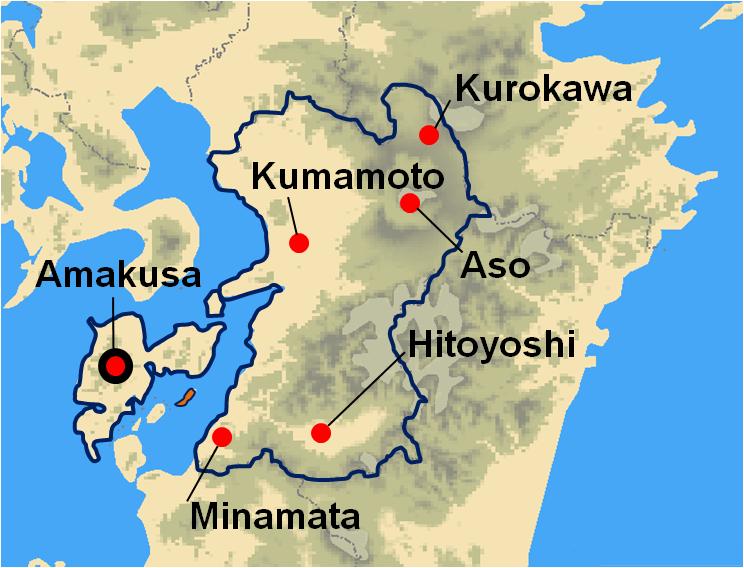 ---
General information  
Address

539 SAkitsu Kawazu-cho, Amakusa-city, Kumamoto-prefecture

Access

by Car

2 hours 40 minutes from Kumamoto-city

45 minutes from Amakusa Airport

Church

Open hours

9:00 to 17:00

Admission fee

No fee is required

Days closed

No closing days
---
Should you need further information please feel free to contact us.
Your equiry can be sent by selecting the Enquiry Form link below.
You can also contact us by e-mail at info@japan-kyushu-tourist.com
Tel :  +81-93-521-8897, Fax :  +81-93-521-8898
Address :  AIM buiding 6th floor, 3-8-1 Asano, Kokura-kitaku, Kitakyushu-city, Fukuoka-prefecture 
---
 HOME    About us   Our Services    Terms and Conditions
---