Takachiho travel guide
Takachiho offers dynamic and beautiful Takachiho Gorge and
here is the birthplace of Japanese mythology.
It is the supposed site of legend where Amaterasu, the Shrine Sun Goddess, disturbed 
by her brother's cruel pranks, hid herself in a cave, prompting the other gods and 
goddesses to try and lure her out.
Enjoy the dynamic and beautiful nature of Takachioho Gorge and
find the roots of Japanese culture in the birth place of Japanese mythology.  
---
A narrow chasm cut through the rock by the Gokase River.  The nearly sheer cliffs lining
the gorge are made of slow forming volcanic basalt columns which resemble the scales 
of a dragon where the stone twisted and flowed as it formed.
---
Located just west of the town center, is nestled in a grove of tall cedars. During the
day the shrine's nondescript, unpainted buildings blend in naturally with the surrounding 
trees. In the evening, you can enjoy the Yokagura Dance.
---
Takachiho is a birth place of Japanese indigenouse religion, Shinto.
Takachiho is the site of one of the best known legends of Japanese mythology. In the story,
Amaterasu, the Shito sun goddess, became so outraged by her brother's cruel pranks that
she hid herself in a cave, refusing to come out and depriving the world of her life-giving light.
Highlight 
Kagura
Kagura is a sacred song and dance for god, and is a Japanese word referring to specific
type of Shinto theatrical dance with roots arguably predating those Noh.
A massively shortened version of Takachiho Yokagura is performed for tourists every night
throughout the year at the Takachiho Shrine.
| | | |
| --- | --- | --- |
| | | |
---
 Location of Takachiho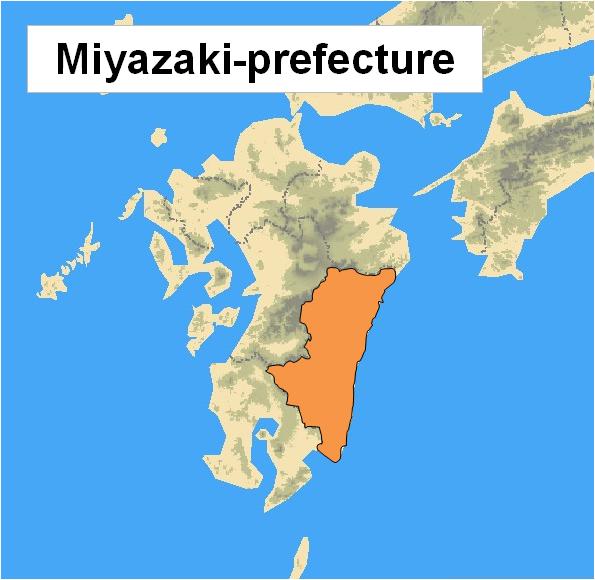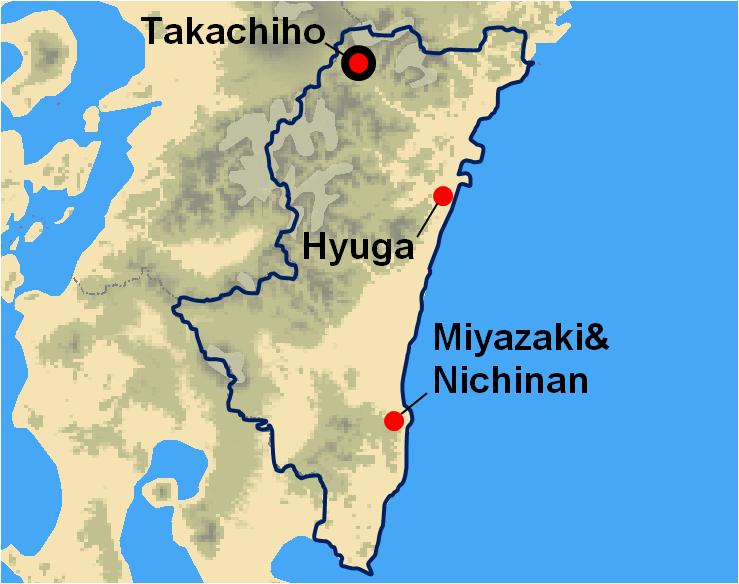 Address

Town hall : 13 Mitai, Takachiho-cho, Nishi-usuki-gun, Miyazaki-prefecture

Access

1 hour and 10 minutes by a vehicle from Aso-city

1 hour and 50 minutes by a vehicle from Kumamoto-city

2 hours and 50 minutes by a vehicle from Nichinan-city

2 hours and 10 minutes by a vehicle from Miyazaki-city

1 hour and 15 minutes by a vehicle from Hyuga-city


Population

13,600   Population density 50
---
Should you need further information please feel free to contact us.
Your equiry can be sent by selecting the Enquiry Form link below.
You can also contact us by e-mail at info@japan-kyushu-tourist.com
And we would love to chat about your travel plans on the phone as well,
please ring our office a call in English    Tel : +81-93-521-8897
---
Tour results
We are offering various types of tours, and the tour results up to now are shown links below.      
Tailor-made tour      Study tour      Golf tour 
---