Hojoya
Hojoya is the festival held

Hakozaki Shrine

to

celebration of all living creatures.
It has a history of over 1000 years.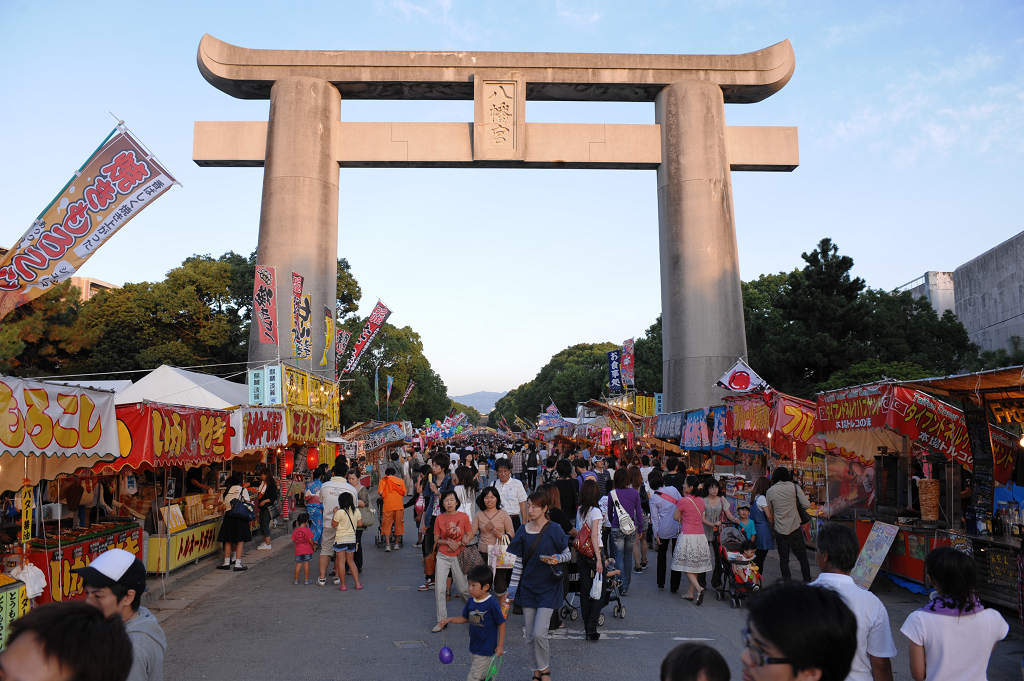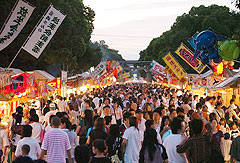 Hundred of doves and carp will be released on September 18 in reverence
of all living things, a solemn mikoshi (shrine) procession take place
on the 12th.
 
Most visitors are usually happy just to amble about, doing little more than
munch on grilled food, gulp cold beer and amuse themselves with
traditional sugar-cutting or goldfish catching games.
Join the cheerful crowd in colorful yukata and experience a rare, unhurried
slice of old-time festivities in Fukuoka.
---
About us Tailor-made tour Self-guided tour Golf tour Study tour Contact us
Kyushu Travel Guide Suggested itinerary Blog & local News About Japan 日本語


---