Canal City Hakata
Canal City Hakata is the complex commercial facility, and is located in the heart of Fukuoka-
city business district. Adjacent to entertainment district of Nakasu, Canal City is located
between Kyushu's largest commercial area of Tenjin and the business district surrounding 
JR Hakata Station.
---
Canal City features  an artificial canal as main attraction. It has two hotels including the Grand
Hyatt Fukuoka and Washington Hotel. Other attractions include Fukuoka City Theater, an 
entertainment zone, a cinema complex, as well as an extensive variety of shops and restaurants
 including the Ramen Stadium. The food court of Ramen on the 5th floor of Canal City Hakata,
eight Ramen restaurants from all over Japan are open.  Which ramen restaurant do you like?
---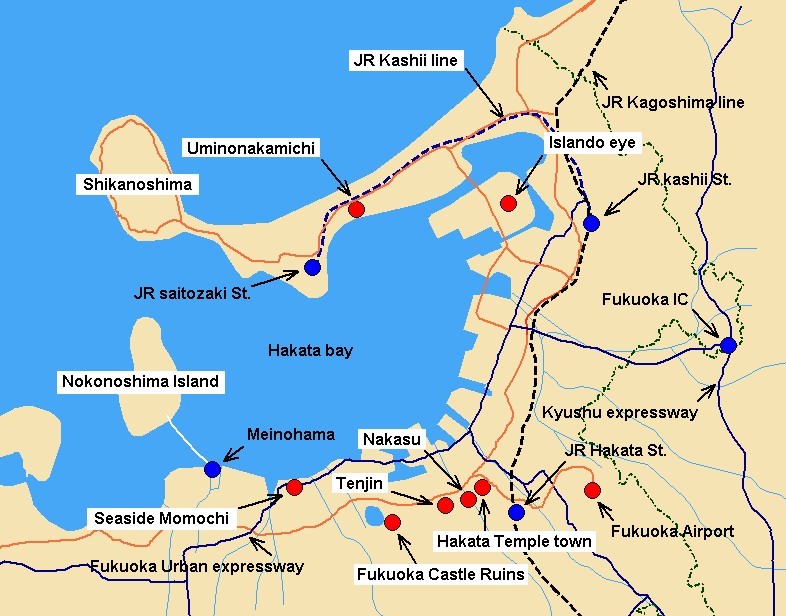 ---
Home  Tailor-made tours Study tours Christian Pilgrimage tours Golf tour  Kyushu tour packages
---