Takeda and Kuju travel guide
Okubungo is a Nature-blessed region at Ono River basin,  the northern part is surrounded
by Aso & Kuju Mountains Takada and Kuju are located in the south-west side of Okubungo.
Takeda and Kuju 
Great Castle wall construction, a magnificent view from the top. 

The Castle originally constructed  in 1185, and had been enlarged

multiple times and eventually covered a widespread area on the

steep hills overlooking a river and all the surrounding countryside 

up to the Kuju mountain range clearly visible in the distance.
---
| | |
| --- | --- |
| | The hot spring is known as one of the world's top carbonate spring. |
---
A plateau resort area and is a part of Aso Kuju National Park. 

The plateau of 600 to 1000 metre altitude, spreading at southern

part of Kuju and Taisen mountains foot, and is located in between

Aso and Takeda.
---
Takeda and Kuju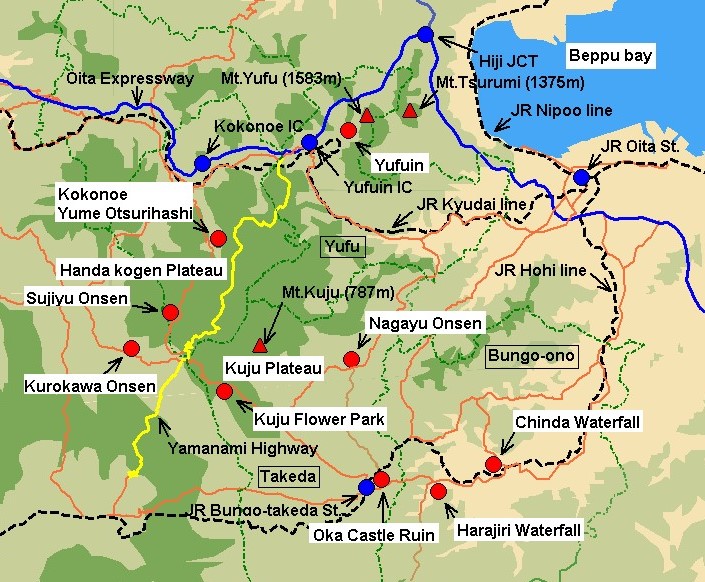 ---
Home  Tailor-made tours Study tours Christian Pilgrimage tours   Golf tour   Kyushu tour packages
---