Arita travel guide
It is known for producing Arita porcelain, one of the traditional handicrafts of Japan.
Famous for Arita yaki which is 400-years old porcelain. The piece is bright, elegant
pictures drawn in transparent white porcelain. 
It holds the largest ceramic fair in Western Japan, the Arita Ceramic Fair.
This event is held from April 29 to May 5 every year and has thousands of stores and
stalls lining the six-kilometre long main street.
---
Arita Porcelain Park
Offers a drastic change of scenery, which might even make you forget you are in Japan.
This park features a stunning garden and palace designed in the style of 18th-century
German Baroque architecture. This is said to be a tribute to Arita's influence on
European ceramic design.
---
Porcelain Manufacturer, Kakieon
A style of Japanese porcelain, with over glaze decoration called "enameled" ceramics.
It was originally produced at the factories around Arita, in Japan's from the Edo period's
mid-17th century onwards.
The style shares much in common with the Chinese "Famille Verte" style.
The quality of its decoration was highly prized in the West and widely imitated by major
European porcelain manufacturers during the Rococo period.
---
 Location of Arita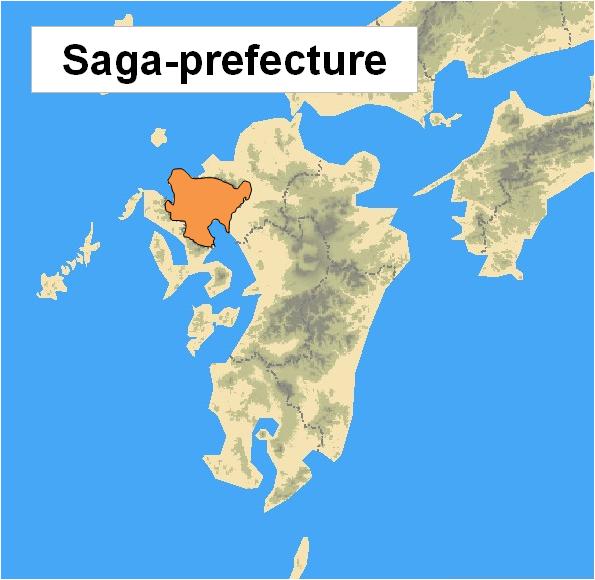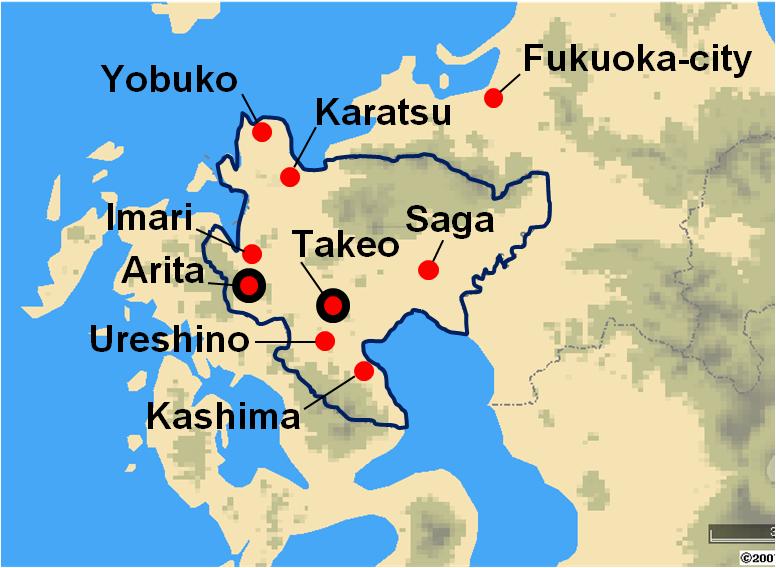 ---
 General information  
Address

City hall : 2202 Tachibeotsu, Arita-chi, Nishi-Matsuura-gun, Saga-prefecture

Access

30 minutes by a vehicle from Imari-city

60 minutes by a vehicle from Saga-city

100 minutes by a vehicle from Fukuoka-city

60 minutes by a vehicle from Nagasaki-city

Population

19,600   Population density 298
---
Featured tours  
・ Takeo & Yutoku Inari Shrine one-day tour
・ Karatsu & Yobuko one-day tour
Kyushu Round tours
・ 8 days Northern & Central Kyushu tour
・ 6 days North-West Kyushu tour
・ 6 days North-Eest Kyushu tour
---
Should you need further information please feel free to contact us.
Your equiry can be sent by selecting the Enquiry Form link below.
You can also contact us by e-mail at info@japan-kyushu-tourist.com
Tel :  +81-93-521-8897, Fax : +81-93-521-8898
Address :  AIM buiding 6th floor, 3-8-1 Asano, Kokura-kitaku, Kitakyushu-city, Fukuoka-prefecture 
---