Hyotan Onsen, sand bath
The most popular pubulic bath in Beppu. You can enjoy various type of Onsen including the
sand bath. Hyotan Onsen is a public bath where is located in Kannawa district in Beppu.

---
There are Outdoor bathes, Hyotan bath, Waterfall bath, Steam bath and Sand bath. You can
also enjoy meals at the restaurant; local specialty cuisine Dangojiru, or food steamed with the
steam from hot spring. The waters of this Onsen contain sodium chloride which is effective for 
neuralgia and women's diseases.

---
 Location of Beppu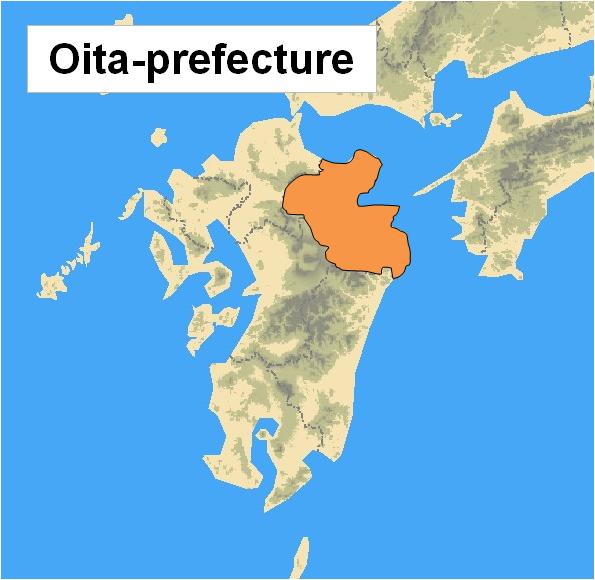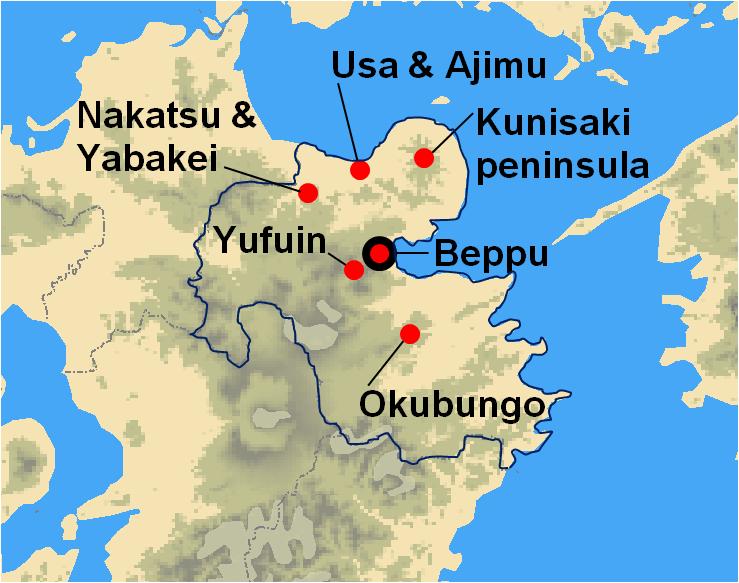 ---
General information  
Address

159-2 Kannawa, Beppu-city, Oita-prefecture

Access

15 minutes by a vehicle from JR Beppu Station

10 minutes walk from Kannawa Kamenoi Bus stop

Open hours

9:00 to 25:00

Admission fee

JPY 750

Days closed

No closing days
---
Should you need further information please feel free to contact us.
Your equiry can be sent by selecting the Enquiry Form link below.
You can also contact us by e-mail at info@japan-kyushu-tourist.com
Tel :  +81-93-521-8897 , Fax :  +81-93-521-8898
Address :  AIM buiding 6th floor, 3-8-1 Asano, Kokura-kitaku, Kitakyushu-city, Fukuoka-prefecture 
---
 HOME    About us   Our Services    Terms and Conditions
---